HERBOLD: Sound Transit timelines for West Seattle and Ballard
HERBOLD: Sound Transit timelines for West Seattle and Ballard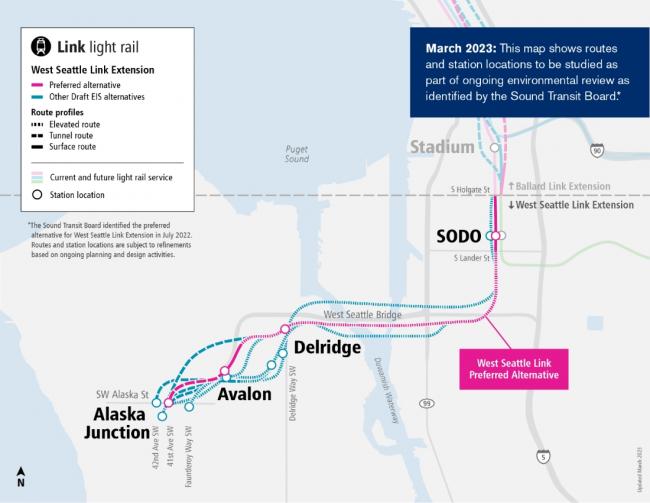 Fri, 06/02/2023
Information from District 1 City Councilmember Lisa Herbold
Sound Transit announced this week that the West Seattle Link Extension (WSLE) and the Ballard Link Extension (BLE) will have different timetables for completing environmental review; the two extensions originally had the same timeline. In March the Sound Transit Board added alternatives for the Ballard line; consequently, that line will have an additional Draft Environmental Impact Statement (EIS), which will require additional time.
The West Seattle line is proceeding based on the preferred alternative identified in July 2022, and does not require an additional Draft EIS. The Final EIS is planned for completion in 2024. After that, the Board will select a project to build for the West Seattle Link Extension. The Board will not need to wait until the Ballard Final EIS is completed; previously, it was anticipated the decisions for the two lines would be concurrent.
Sound Transit indicated they are working on the details of the environmental review for the Ballard line and will share an update when they know more.
The latest on the West Seattle Line, including project timeline, is available at Sound Transit's updated West Seattle Link Extension (WSLE) online open house.