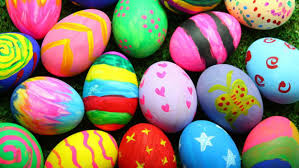 Address
815 S. 216th Street
Des Moines
98198
United States
Washington's visually impaired children will hunt for "beeping" Easter eggs 
What: Visually impaired children and their families will fill their Easter baskets with "beeping" Easter eggs during a special Easter egg hunt, supported by the State of Washington Department of Services for the Blind, on April 13. The unique eggs, provided by the Legacy West Pioneers' Washington State Chapter, are engineered with electronic circuit boards, batteries and telephone speakers to emit distinctive beeping sounds. As a result, visually impaired children can use their hearing to find the eggs and share in the joy and sense of accomplishment of a successful Easter egg hunt.
The event is from 10 a.m. to noon on Saturday, April 13.
The address is 815 S. 216th Street. Des Moines at Wesley Homes Retirement Community "The Gardens".