End of an era: The Thirteen Coins defined intimate dining, even for Johnny
End of an era: The Thirteen Coins defined intimate dining, even for Johnny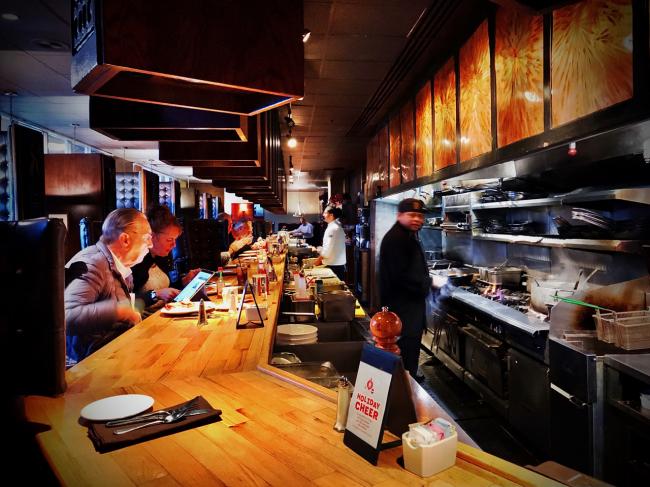 Patrick Robinson
Mon, 12/18/2017
By Patrick Robinson
I paid a visit to an old friend the other day. Not really a friend I guess but a place of fond memories that is closing, only to re-open in a brand new location. But it won't be the same no matter what they do. 
The Thirteen Coins restaurant was a place in the late1960's and 70's that was uniquely kind of east coast in that it offered intimate, high quality dining 24 hours a day. The original is located at 125 Boren Ave. N. but will close in couple of weeks, then reopen in Pioneer Square. It's the victim of new development like so much in Seattle now. From the windows, at least for now, you can still read the engraved letters of the former home of the Seattle Times, now just a shell where a new building is going up. There's another one out by the airport but it's mostly for tourists or travelers and one in Bellevue now too. 
When I was dating it was in the top 3 places to go in Seattle if you were trying to treat a girl to a special dinner. It introduced me to the idea of the Chef as entertainment since the long narrow space had high backed Captains chairs at the bar. The chefs displayed their wizardry right in front of you, with the occasional flambe for excitement. They featured dishes like Steak Sinatra Ala Mia (so named from the marriage of Frank Sinatra and actress Mia Farrow), and the place where I first heard of something called a Frittata. I gained about 10 points of sophistication every time I went there (I am approaching 150 now which sounds good but that's out of 1000). It was the kind of place where you could order the Hangtown Fry (an assortment of fried seafood) or something they call "The Believer" which is their incredibly rich version of Chicken Parmigiana.
The tables from the beginning had 13 actual coins under plastic resin on each table top from all over the world.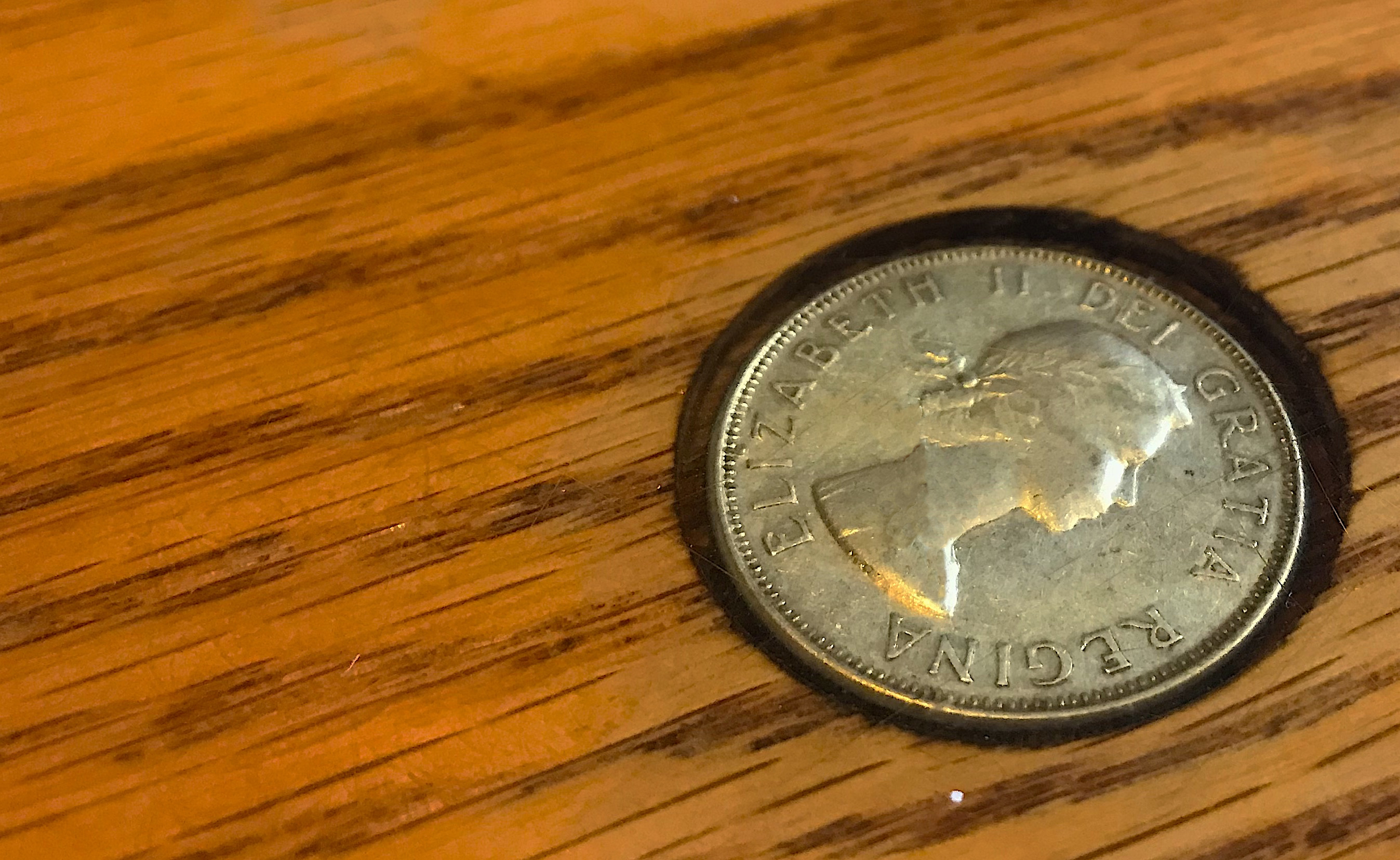 One night I had asked a beautiful girl named Nancy out on a date. I had tickets to see the famous Johnny Carson, Host of the Tonight Show, LIVE in Seattle at the Coliseum (now the Key Arena). Yes, he actually went on tour one year, and he was hilarious. We had good seats and he did some stand up, a lot of slapstick style humor and the audience loved it all.  
Then it was time for dinner. So we drove up to the Thirteen Coins. We waited a bit but were finally seated in one of the booths and ordered dinner. I got up to visit the men's room and I noticed there was a bit of commotion near the back of the restaurant. I didn't think much about it, but I asked a waiter, "What's going on?" He whispered quietly, "Johnny Carson is here." I was dumbstruck (not hard for me). One of my heroes was eating the same place I was! 
I slowly walked back toward the men's room and casually glanced over. Incredible. It was him! Too shy (and honestly out of respect) I lifted my hand in a short wave. He looked up and smiled. I think he knew I was letting him keep his privacy. 
That's one of the things the old 13 Coins was so good at, even with a full house the space was so intimate that you could have a private conversation, and spend time just being yourself. Maybe that's all unimportant in a time when it feels like every thought gets tweeted or shared, every meal gets photographed and posted, when every experience becomes part of a river of social media. 
But I have to say. I'm going to miss it.
There's still a little time left to visit the old place but you better hurry. If you do, try one of the classics. And say hello to the ghost of Johnny Carson for me, or better yet, just wave. He'd appreciate it.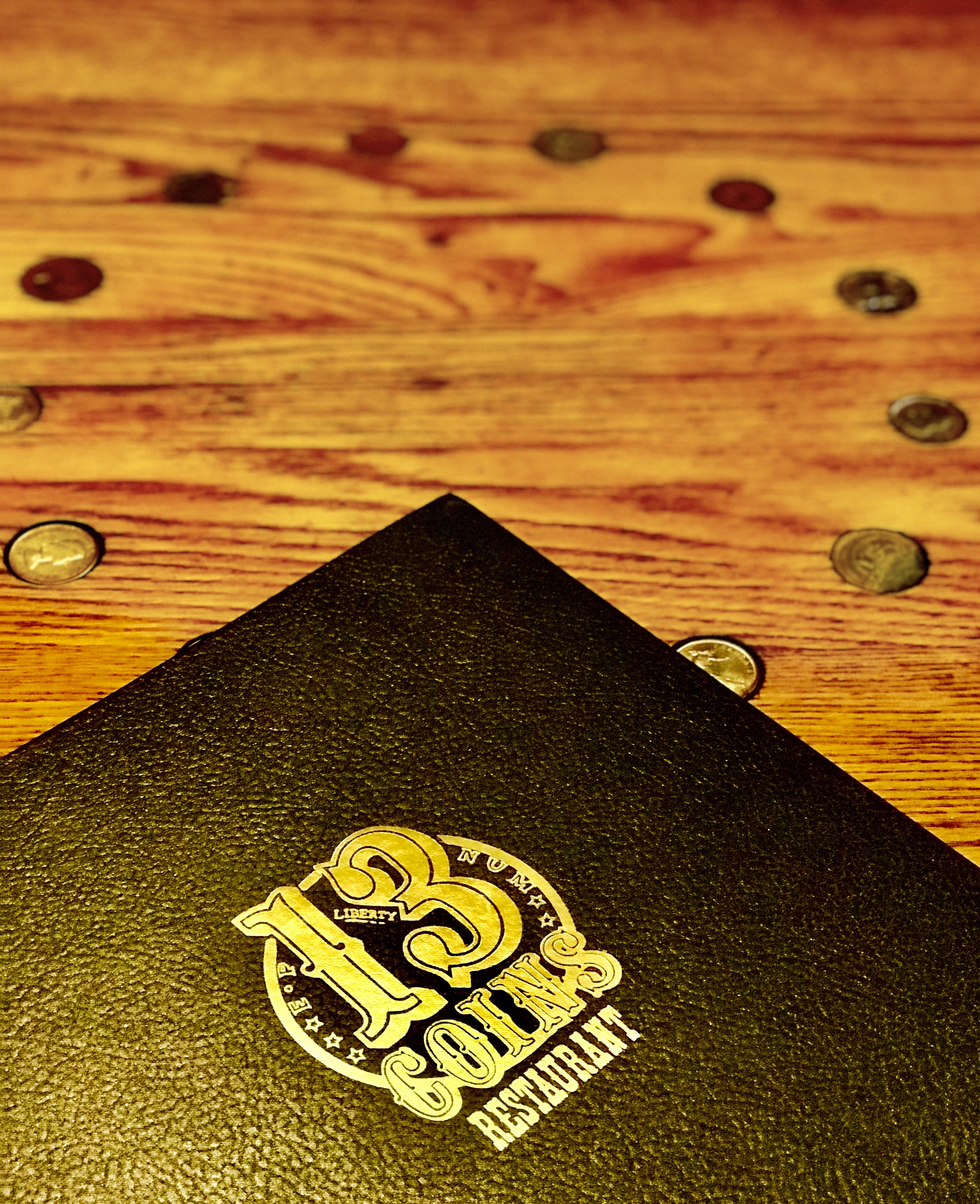 Comments
The other day my daughter, in her 30's, told me she wanted to take me to the 13 Coins. So many memories came flooding back to my days of dating her Father and the multitude of visits and forever eating fests we enjoyed at all hours with friends! Not to mention the great conversations had with the wait persons. I always went to visit the exquisite masted lead-glass ship forever sailing in the lounge - and wonder where she is now. Thanks for the memories, 13 Coins.