Goodbye Viaduct, Hello Tunnel
Goodbye Viaduct, Hello Tunnel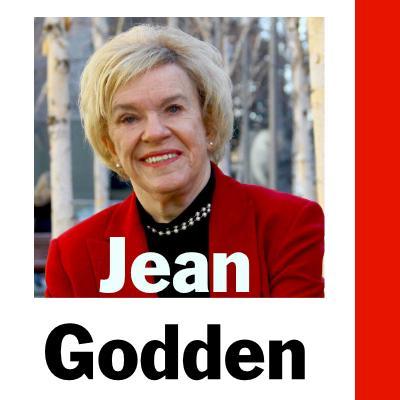 Mon, 02/11/2019
By Jean Godden
Groundhog Day is my least celebrated holiday. That is, it was until this year. On Feb. 2, not only did Punxsutawney Phil, the far-sighted rodent, make a prediction, but so did ten speakers at the festive SR 99 Tunnel ribbon cutting. They confirmed Seattle at last is taking a "step forward," reclaiming its waterfront.
The official ribbon cutting was part of a weekend-long observance. More than 100 thousand surged through downtown Saturday. Twenty-nine thousand runners took part in an 8K run/walk that routed them through the luminous new tunnel, while another 70,000 later lined up to walk the tunnel.
That was the Saturday scene. On Sunday, 12,000 bicyclists rode through both tunnel lanes and over the viaduct, ending at the Space Needle.
The city's biggest mass celebration was 18 years coming. The project dates back to 2001, the year of disasters with Mardi Gras riots that killed one and injured dozens in Pioneer Square, followed by the Nisqually Earthquake on Feb. 28 and 9/11 attacks on the Twin Towers. The 6.8 quake badly damaged the Alaskan Way Viaduct making it clear it would need massive repairs or replacement.
That led to eight years of discussion and divisiveness. Seattle Mayor Mike McGinn campaigned to tear the structure down without replacement. He helped pay for signature gatherers to put an advisory ballot before city voters. But Seattleites -- 60 percent of them -- voted to move on with the tunnel.
Move on they did, thanks to Gov. Christine Gregoire, who had chosen the deep bore tunnel in 2009.  She had backing from committed legislators led by Sen. Mary Margaret Haugen and Rep. Judy Clibborn. That led to 10 years of planning, construction and unscheduled delays, but finally the tunnel is a reality and the viaduct is going to be a memory.
Dignitaries at the SR 99 Tunnel Grand Opening paid tribute to the workers and agencies that labored to build the tunnel. As Washington Department of Transportation (WSDOT) secretary Roger Millar said, "This is big." He was followed by Virginia Cross, head of the Muckleshoot Tribe and Leonard Forsman of the Suquamish. They echoed Chief Seattle's words, reminding us that "Every part of this earth is sacred to my people."
Gov. Jay Inslee remarked that he'd been born while the viaduct was building. He gleefully noted he was going to outlive it. "It is going," he remarked, "while I'm still standing."
He and other dignitaries delivered their praises over a cranky auditory system -- a Seattle tradition, Inslee remarked. Several hundred onlookers encircled the stage, with three Seattle mayors sandwiched mid-crowd. Watching the ribbon cutting were Mayor Charles Royer, who is working on the new waterfront plans, and Mayor Ed Murray, who ensured tunnel progress while serving in the state Legislature. Odd man in that group was the outspoken McGinn who never stopped trying to scuttle the project.
Mayor Greg Nickels, who started the replacement process, was seated on stage, along with a quorum of former Seattle Councilmembers (Richard Conlin, Jan Drago, Sally Clark, Tom Rasmussen, Peter Steinbrueck and me). But today's sitting councilmembers -- aside from Sally Bagshaw who represents District 7 -- were missing. Also absent was Mayor Jenny Durkan. Likely there is some explanation, perhaps there was urgent city business to conduct.
Although the inattention of current city leaders seems odd, even a little worrisome, the good news is more than 100 thousand walkers, runners and bicyclists greeted the tunnel. They showed that Seattle knows what matters.
Comments
Jean — great article. I missed the event because I was recovering from surgery. Glad you were there ! The new Waterfront park is going to be amazing. A generational opportunity that took MANY years to bring to reality. Thanks for all you have done to make Seattle the great city it is.
Jenny
Such an incredible feat! So glad the viaduct is coming down before it kills someone. With the tunnel we still have a bypass highway to keep traffic flowing. Bring on the new Waterfront Park!
Don't forget the murder of the pro-neighborhood senior white collar federal prosecutor by someone in the downtown canal, also sometime in 2001.
Add new comment