Noble Barton restaurant in White Center closes
Noble Barton restaurant in White Center closes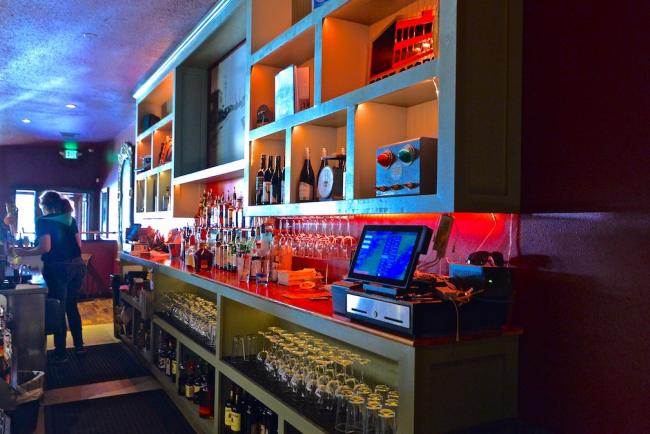 Thu, 09/24/2020
John LeMaster and his wife Vanessa shared the sad news that their restaurant Noble Barton at 9635 16th SW in White Center has closed.
See our original coverage of the restaurant here.
The space has been home to a number of other restaurants but none were successful long term and with the advent of the pandemic and the challenges facing all restaurants it appears the pressures grew too great for Noble Barton too.
They shared their announcement via Facebook here:
Hello all.

Sadly it is time to say goodbye.

We had hoped to get through this difficult time, but we have reached the end. I have told the story of how Noble came to be many times. I was sitting across the street eating pho and looking out the window at the old run down building across the street with a "for rent" sign in the window. I asked myself "what kind of idiot would rent such a dump?"

This triggered a mental exercise of what I thought it would take to make it into a viable business. Just for laughs I called the the number and scheduled a tour.

After many sleepless nights of trying figure out what I thought the neighborhood needed, I realized that I was that idiot. We had lived in the neighbor hood for about 4 years. We had just started our family and we realized that there were few choices in the neighborhood that were family friendly. We found ourselves going to Burien or West Seattle more often than not if we wanted something beyond freezer to fryer fare. We were proud of the menu we offered at Jules Maes, and believed that we could expand upon it in White Center.

Our goal was elevated food at a price that was accessible to a blue collar community. We named Noble Barton after my wife's great grandfather. During the Great  Depression, he had taken in many folks who had been traveling all over the country in search of work. He'd have them sweep or clean up his auto shop in exchange for a place to sleep and a home cooked meal made by his wife Mable.

His kindness served as an inspiration to how we wanted to do business. To that end we have proudly made the White Center Food Bank and Lifelong the benefactors of whatever support we could afford throughout the years. We wish we could have done more and ask that you all consider them in these troubled times. We're not sad about Noble to be honest. We did our best, and we learned a lot. Building out Noble was the hardest thing we've ever done. Ever! An 8 week build out took 10 months and nearly wiped us out. Our opening day was one of the greatest moments of our lives. I had a friend who worked briefly with a man who had spent some time in prison. That man shared with my friend the most valuable advice I've ever heard. "You can have everything taken from you except your experiences".

Noble maybe gone, but what it meant to us can never be taken away. We had the privilege of working with some of the most amazing people, in one of the most diverse and fulfilling communities. What more could we ask for? Thank you to everyone who helped us make Noble what it was.

We have always tried to share the history of White Center with our guests, and now we are proud to be a small part of that history.

Thank you White Center.

We wish you all the best.

John and Vanessa
Comments
This is such terrible news, by far mine and my husband's favorite restaurant in White Center or anywhere, the food was so good; he loved the noodles Gigi and couldn't get enough of Dragon sauce on anything. We went there just about weekly, usually Friday night to have a beer and dinner in an atmosphere we loved and great staff to end our week, we will truly miss this place. We wish the owners all the luck and hope they can open one of their fantastic places in the future. I'm so sorry this pandemic has been so devastating to so many small businesses.
Best regards,
The Ainsworths'
Add new comment