Kids teased him because he stuttered; he learned to fight
Kids teased him because he stuttered; he learned to fight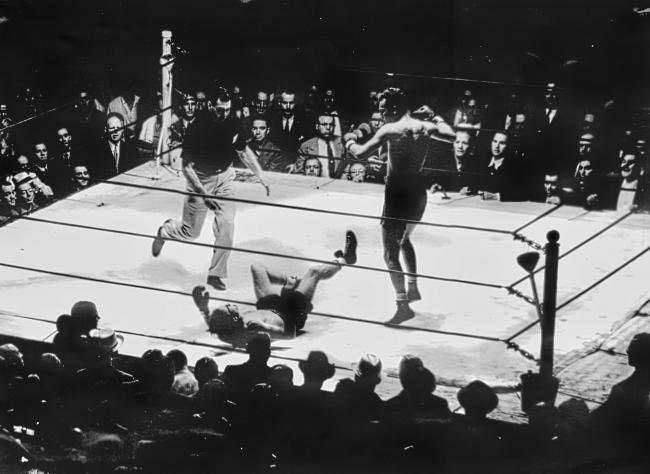 Mon, 09/09/2019
By Ken Robinson
The first round bell rang across Civic Stadium at 9:30 p.m. on a warm July 26, 1938 evening.
Not all  of the  35,000 people who witnessed the fight in Seattle paid the  $5.75 ticket price. National Guard troops with sticks surrounded the fenced field to keep freeloaders out.
The match was between 25-year-old World Middleweight Champion Freddie Steele, who held the title since 1936, and Al Hostak, a 22-year old brawler  from Georgetown. 
Hostak had been a skinny kid with a stammer. Kids teased  him. They didn't know they were picking on The Savage Slav.
In that tough part of South Seattle, Hostak had to learn to defend himself.  At fourteen, a man saw Hostak punching a gunnysack dummy and asked him if he wanted to make a little money fighting. 
He earned $1.50 for his first fight in what was then called a 'smoker', an amateur bout that was more sparring than an attempt to beat an opponent to the mat.
By the time he was 16, he was fighting in local smokers and caught the eye of Eddie Marino, a trainer. Hostak had not developed a style. Marino gave him some tips and got him his first pro fight  in 1932. He fought Jimmy smith and knocked Smith out in the third round on May 20. A month later, he knocked out Harry Wharton and a month after that, he KO'd Al Brown in the first round.
The Seattle Daily Times wrote that Hostak "remains undefeated" after 15 fights.
He was living at home with his parents. He delivered newspapers to earn money, He dropped out of Cleveland high school in his junior year to make  money fighting and to begin making his living as a boxer.
Hostak was fighting on the undercard of a talented Tacoma fighter name Freddie Steele. Hostak's promoter would bring in better fighters, like Young Terry and Eddie "Babe" Risko. Hostak knocked out both of them in Seattle bouts.
He beat two more guys the Spring of 1937. His promoter arranged a match with Freddie Steele. All the big money was on Steele to clobber the Savage Slav. 
Phil Hostak, Al Hostak's son, said "There were mobsters there" to see the fight in the Civic Stadium in Seattle. According to an online citation "Civic Stadium's importance as a boxing venue coincided with the legalization of boxing in Washington on June 8, 1933, and the concurrent rise of Seattle's greatest draw Freddie Steele and local promoter Nate Druxman. Steele would win the World Middleweight title over Eddie (Babe) Risko in the stadium on July 11, 1936.
Then came Tuesday night, July 26, 1938
Champion boxer Jack Dempsey was the referee. 
Freddie Steele had the height and weight advantage over Hostak. And he had 100 more bouts in the ring and a vaunted left hook. All the big money was on Steele to clobber the Savage Slav. 
Phil Hostak told the story: The fight was the National Boxing Association World Middleweight Title. The crowd saw Steele knocked down four times. He was counted out by referee Dempsey. Some ringside observers accused Steele of coming out against Hostak with his hands down., thus getting KO'd in the first round. But Steele had been hampered by a cracked breastbone, which prevented him from lifting his gloves high to where they belong—according to his chief sparring partner, Davey Ward.
Steele was knocked out at 1:43 in the first round and Hostak took the title.
This win set in motion Hostak's record of "fighting name guys", Phil Hostak said. 
When he wasn't fighting, Al Hostak was dating the daughter of Seattle Post-Intelligencer sportswriter Royal Brougham. According to son Phil, Brougham was not kind to Hostak in his reporting. 
The center of the boxing world then was in New York. Phil said New York did not recognize the title wins until Jack Dempsey went to his defense.
In November, 1938, Hostak broke his hands in a fight in Seattle "against a hard-headed Jew named Solly Krieger." He fought Krieger again the following summer and won on a TKO. The referee was James J. Braddock, would heavyweight campion from 1935 to 1937 and later known as the Cinderella Man. About 23,000 people filled Civic Stadium in Seattle for the title fight. Braddock stopped the fight after Krieger had been floored four times. "It was the first time Krieger had actually been knocked out, although previously technically kayoed on cut eyes and such," according to the Tacoma News-Tribune. 
Hostak fought nine more times until 1941, including three bouts with Tony Zale, losing twice and knocking him out in their last bout.
Then Hostak faced a tough young guy from White Center name Harry "Kid" Matthews. Matthews was tall, handsome and muscular. He looked like a fighter. "
A left hook to the chin in the 3rd round caused Matthews' knee to briefly touch the canvas. In the ninth, Hostak hurt Matthews with a flurry, forcing him to sit on the second rope briefly. Hostak appeared to have lost in the middle rounds to Matthews, who used his left hand, and a good body attack to win the decision," according to the Seattle P-I.
He fought him twice and lost Decision and Majority Decision both times.
Fourteen more fights followed, from Texas to Chicago. Hostak won most on knockouts, including his final fight in 1949 against Jack Snapp, who he beat in the ninth round.
His record in the ring includes 63 professional wins, 42 knockouts, and 21 decisions for a total of 84 fights.
After retiring, he owned a couple of taverns, then a gas station, and became the bartender at the Epicure Restaurant in White Center. He also became a King County Deputy Sheriff.
Al Hostak was inducted into the Boxing Hall of Fame in 1997.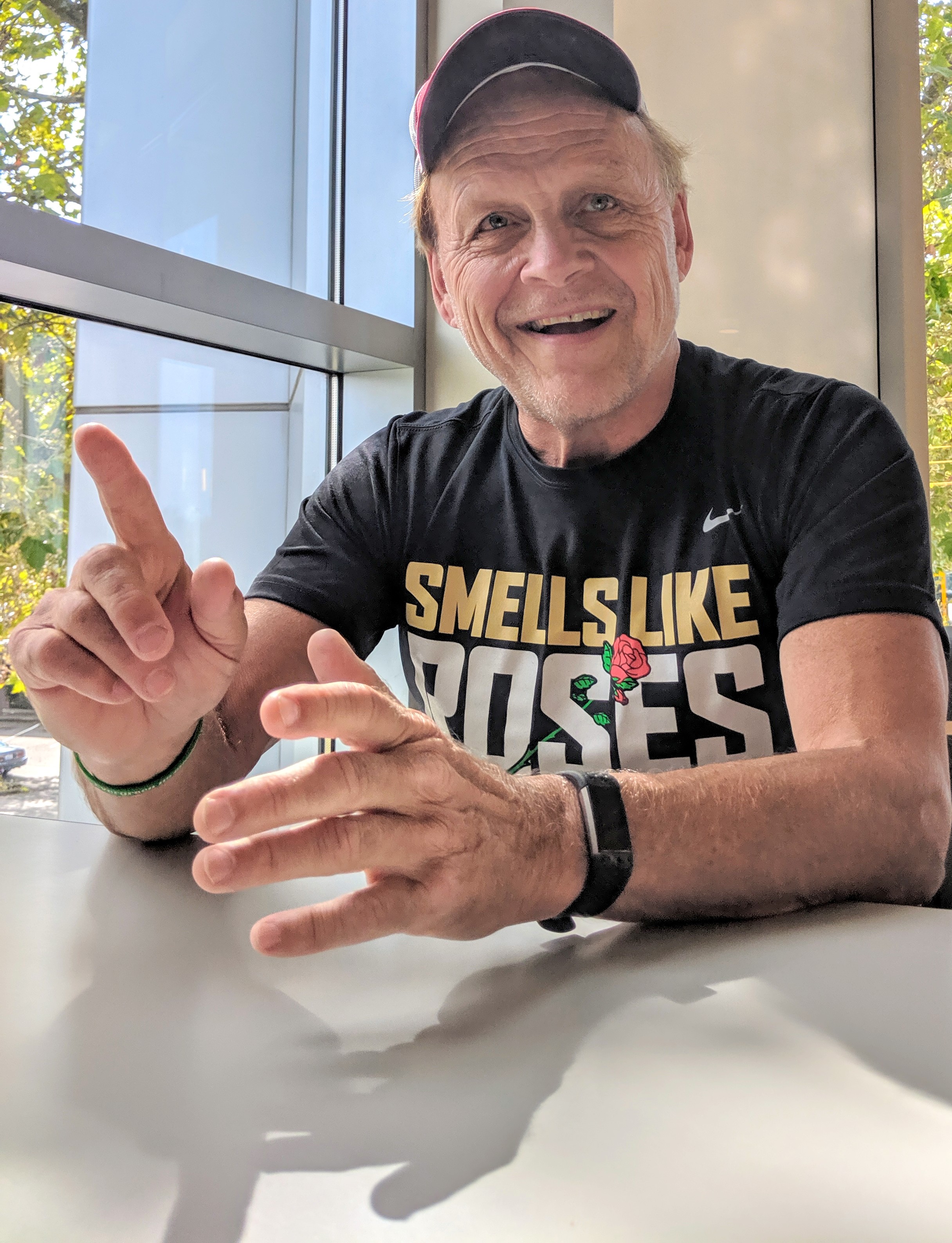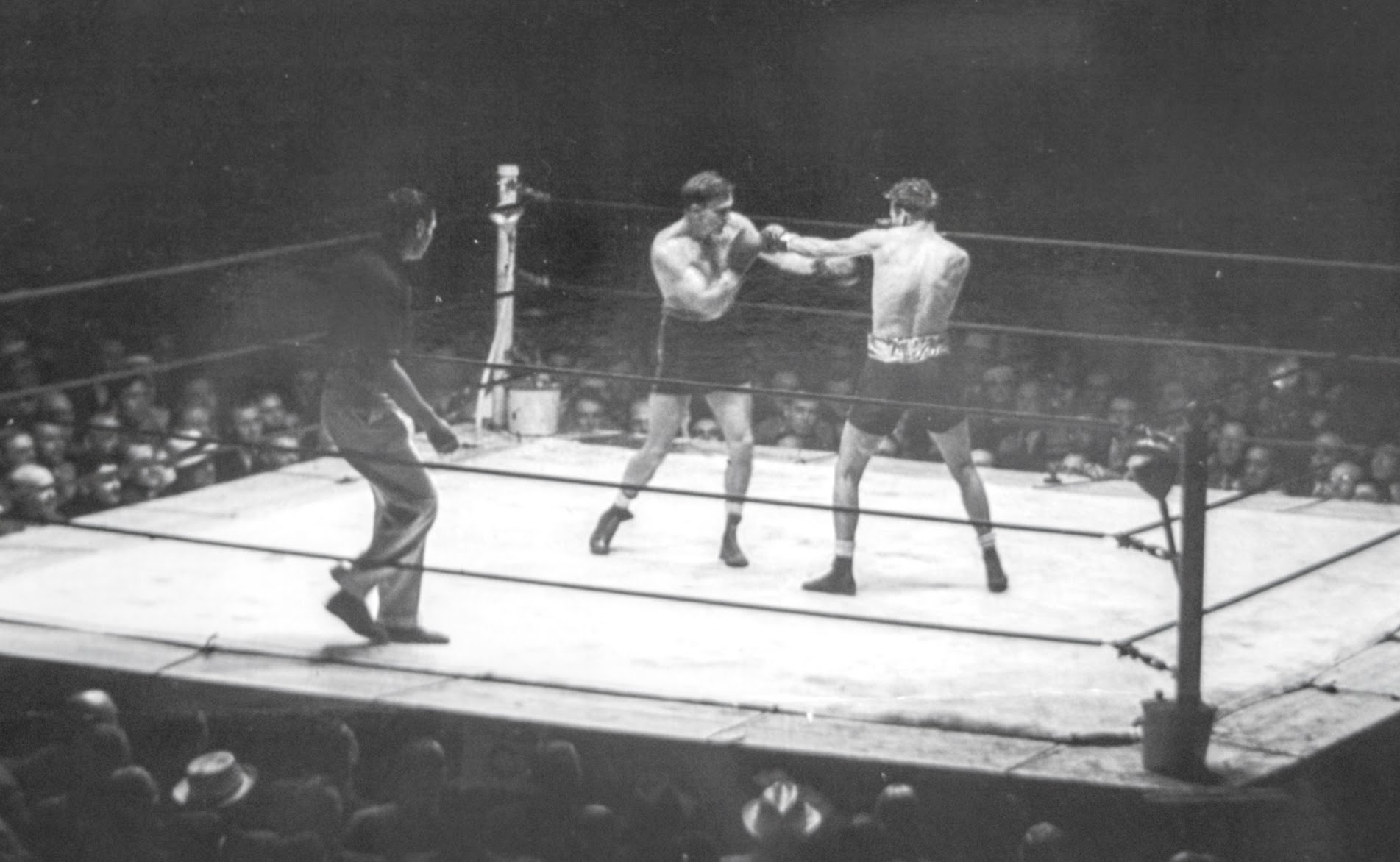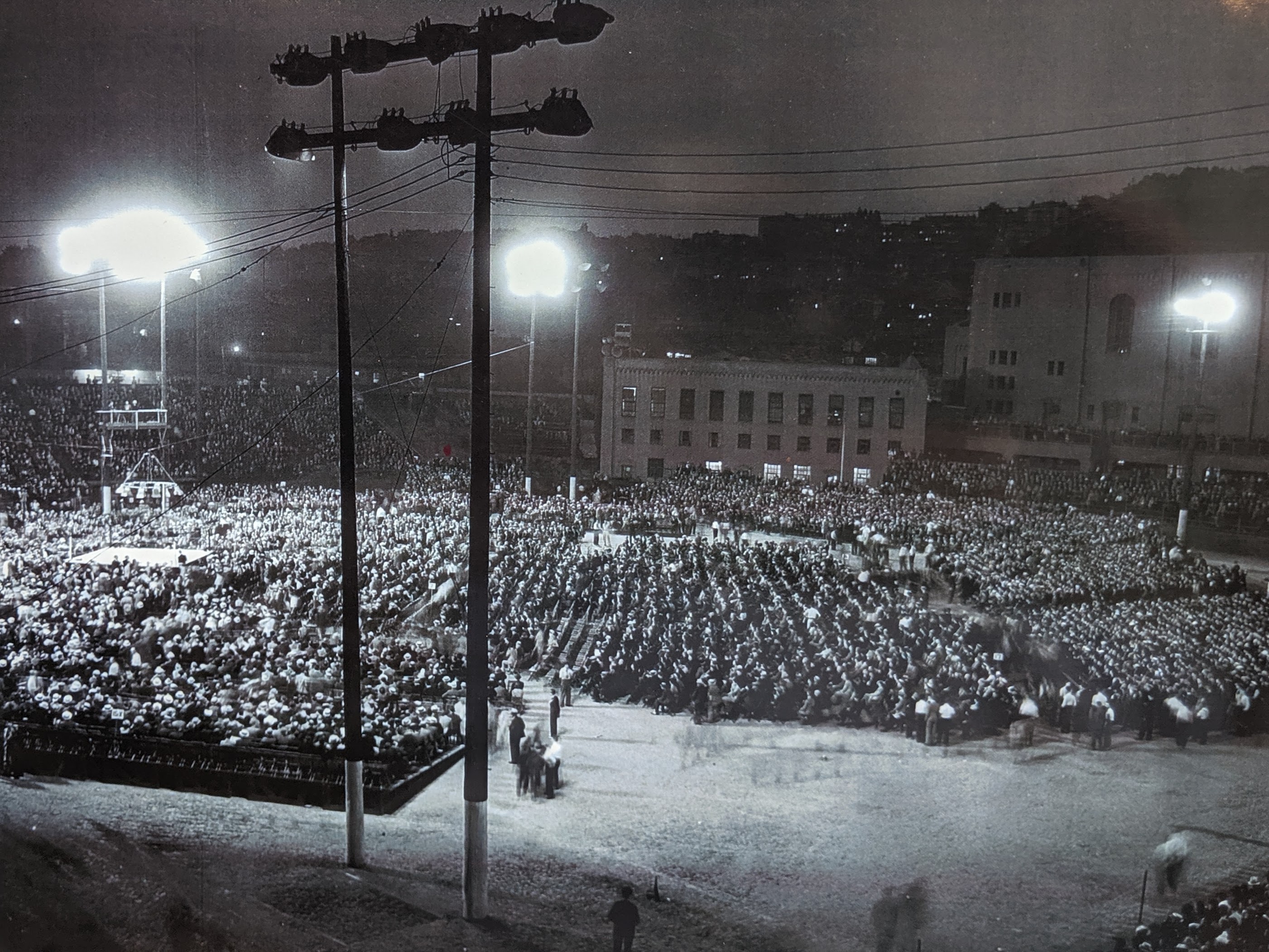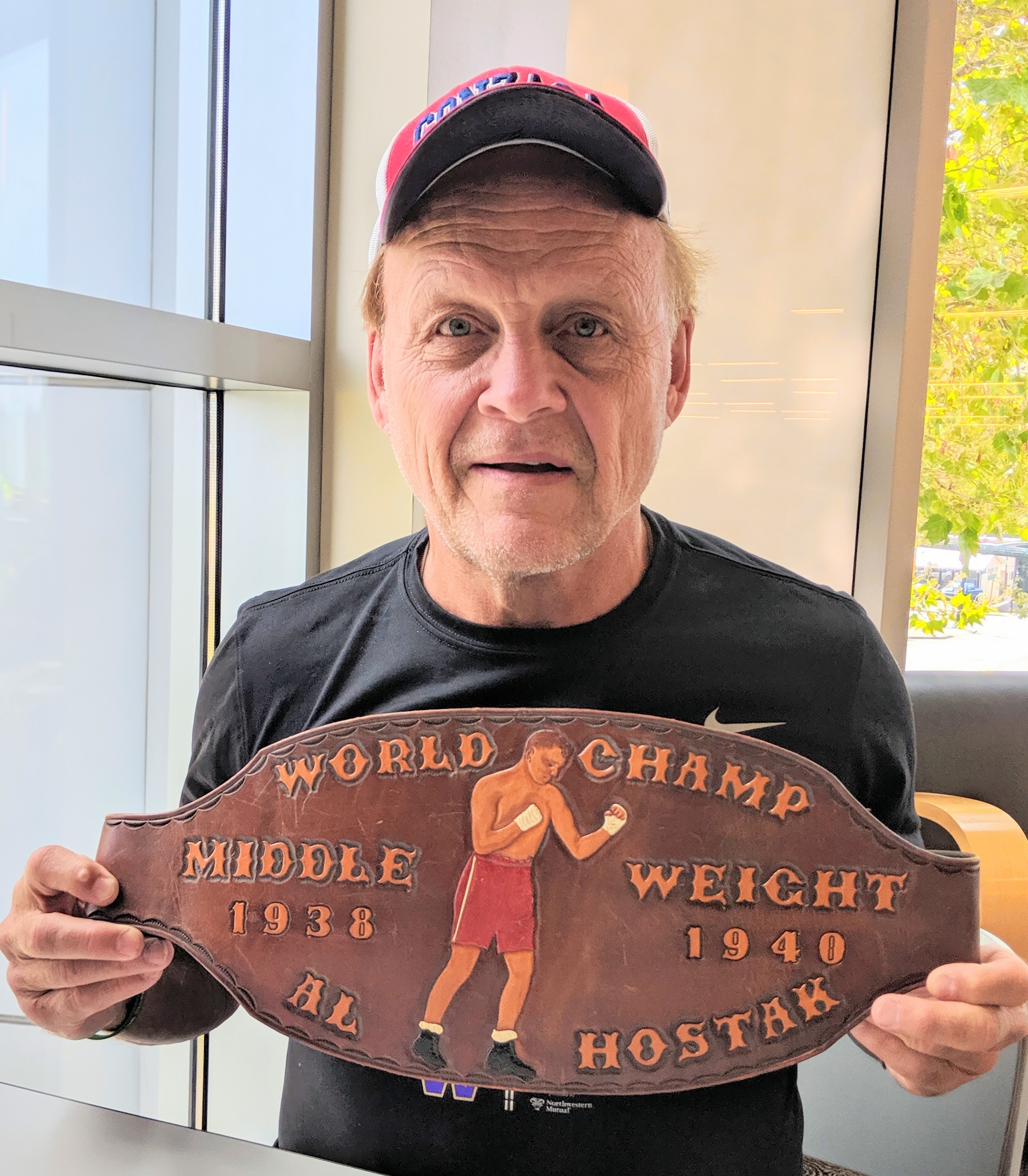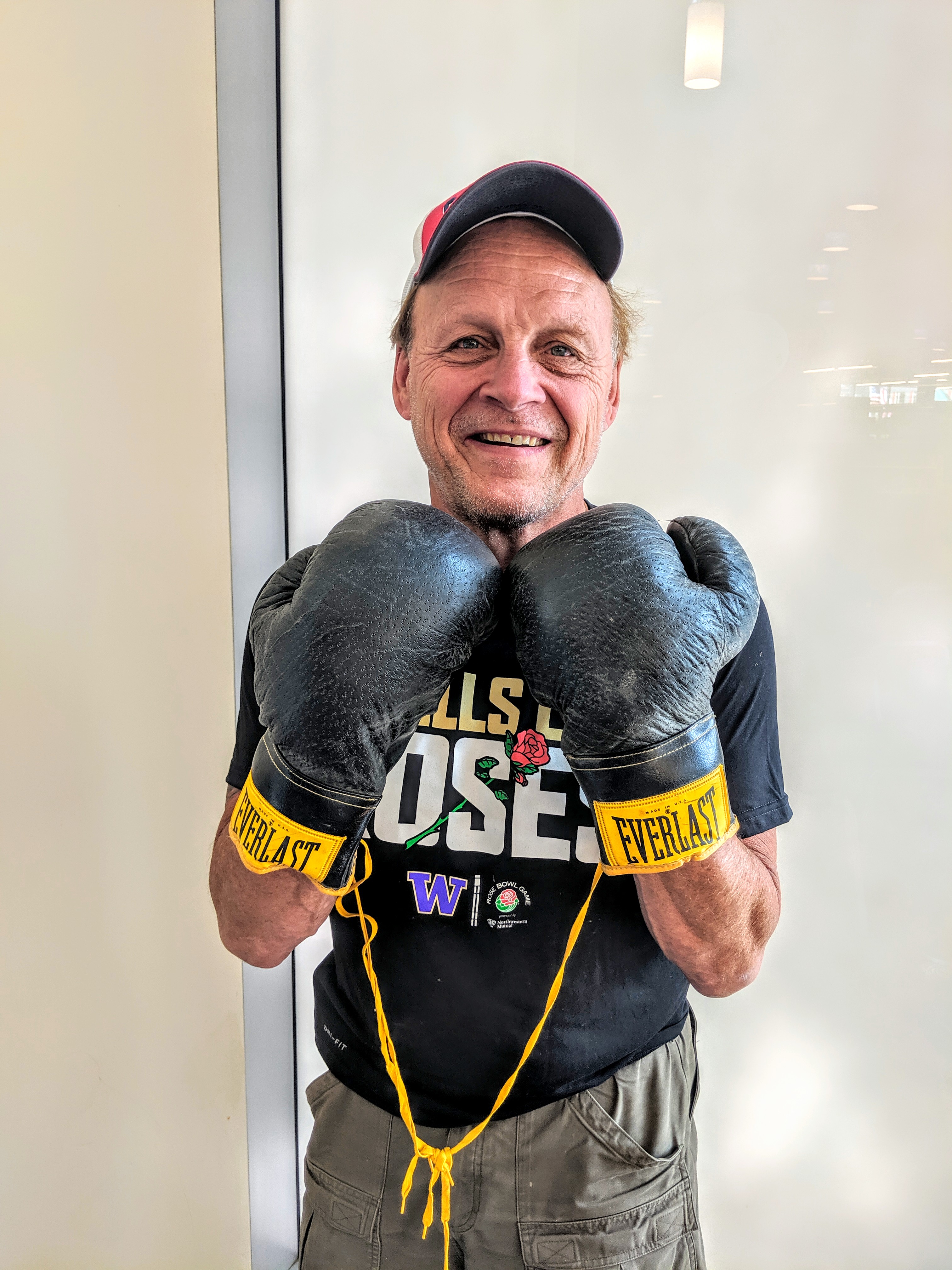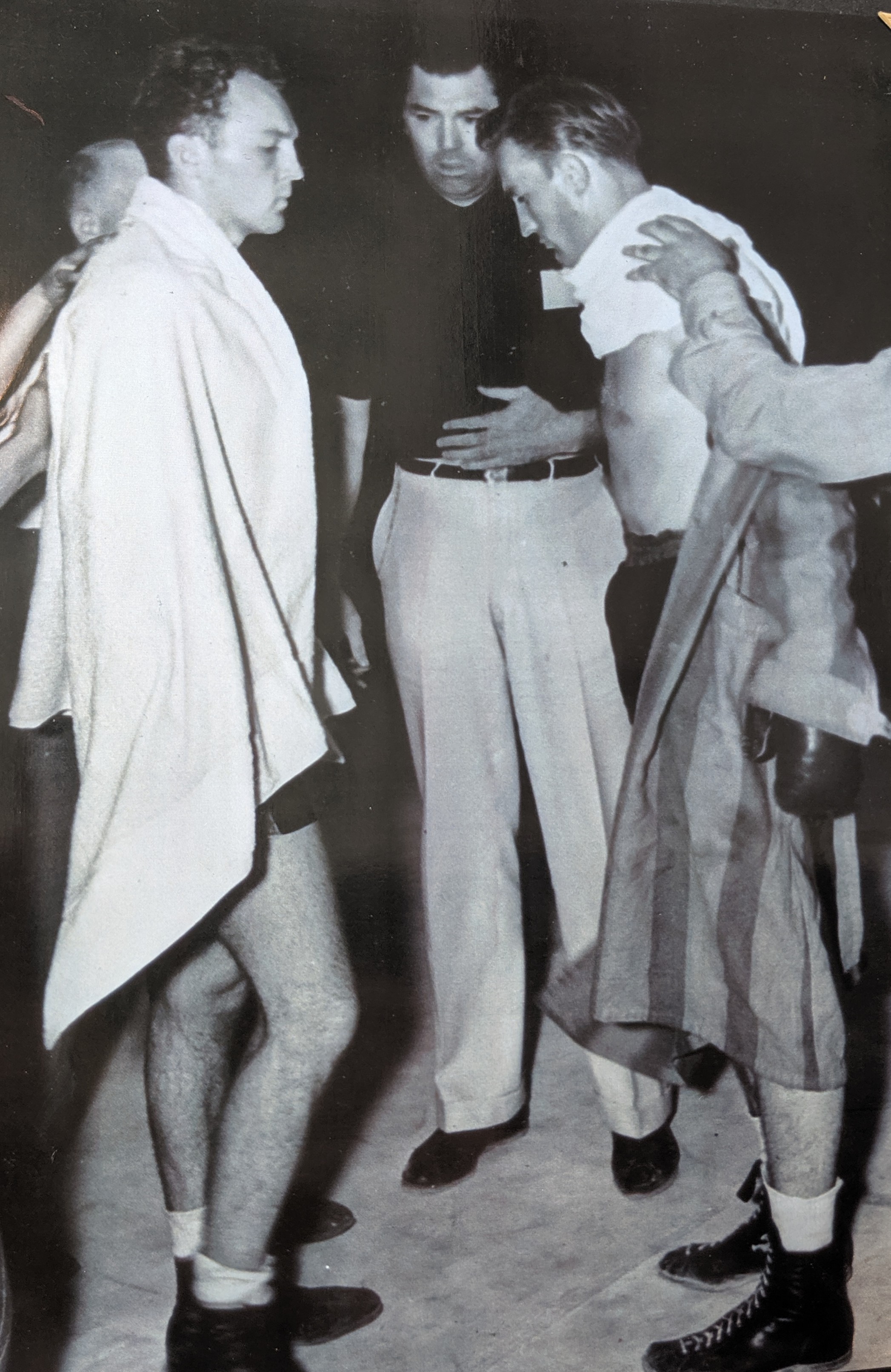 Comments
What a Great article about Al Hostak! I grew up with.his nephew Dick Hostak in Boulevard Park. Dick nor his dad Henry or mother Betty ever talked about Al Hostak. I actually found out about him from my dad who was a Big fight fan. He asked me what my friend Dick's last name was and I told him Hostak. My dad then told me about Al Hostak. I asked my buddy Dick about him and he said " Yes he's my uncle". Again, thanks again for the Great article!
Very interesting article! Also, Rubin "Hurricane" Carter became a boxer because he had to defend himself so much on account of his stuttering. The website of the Stuttering Foundation (www.stutteringhelp.org) has a biographical article on Hurricane Carter........
Add new comment