Rams top Lancers as hoop season opens
Rams top Lancers as hoop season opens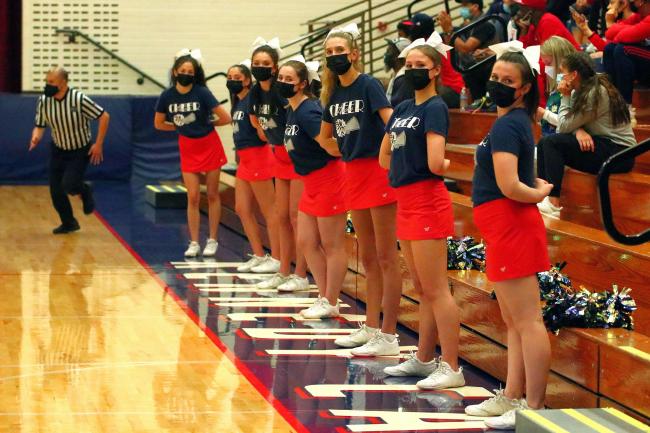 Chelle
Thu, 05/27/2021
By Chelle
CONTRIBUTING WRITER

Mount Rainier topped Kennedy Catholic, 66-59, as the North Puget Sound League boys basketball season opened Tuesday.
"No one knows what talent is out there or what the other teams have this year. It has been 15 months since we last played," said Kennedy Catholic head coach Greg Caldwell. "We have only had five practices to build a team and develop a strategy moving forward. Covid has been really tough to navigate and support our five seniors and prepare the four juniors for next year. There haven't been any games to scout to help any team really prepare."
Caldwell spent eight years coaching the Lady Lancers Varsity team before changing over to the boys this season.
"The intensity of play is very different," Caldwell said. "This was our first game, and two minutes in the difference really hit me." 
For not playing a game in almost a year and a half, both sides played like it was a serious pick-up game of streetball.
At the end of the first quarter, Kennedy held a solid lead at 17-11.
The majority of the second quarter was spent tied, as neither team had much luck at the net. At the 4 minute mark the score was tied at 19, with Mount Rainier slowly clawing its way back into the game. At the half, Mount Rainier eeked into the lead by a score of 26-24. 
Free throws were sparse until the final minutes of the game. Kennedy had no team fouls during the third quarter and Mount Rainier only had two.
At the 7 minute mark of the fourth quarter, Rainier held a 10 point lead (39-49) which Kennedy cut in half two minutes later. Three minutes later the game was once again tied (55-55). At game's end, Kennedy racked up 10 team fouls and Mount Rainier nine, with Kennedy losing the game, 66-59. 
Kennedy 6-2 junior Jamare Childs (No. 1) will be a player to watch this season and next. He led the Lancers with 20 points. When asked about long-term goals, the answer was "play ball in Europe."