UPDATE: Burien City Council votes to ban camping in city limits
UPDATE: Burien City Council votes to ban camping in city limits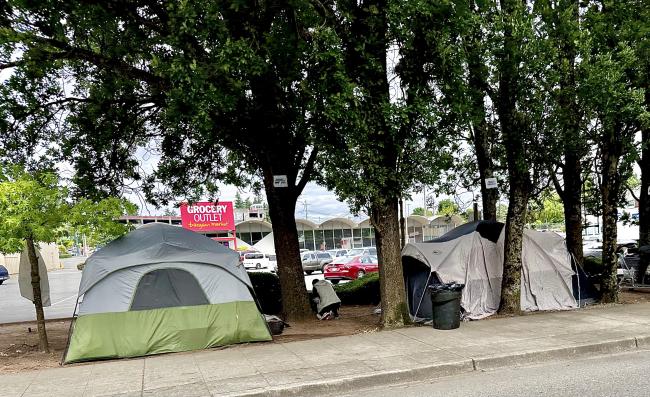 Tue, 09/26/2023
Update
In a close four to three vote on Monday Sept. 25, the Burien City Council passed Ordinance 818 that makes it illegal to camp or sleep outdoors in a non-residential public area in the city.
The measure takes effect November 1. 
Original post Sept 19
The City of Burien City Council voted four to three on Monday night to move a proposed camping ban to next week's consent agenda, which means no debate will follow and the ordinance will be passed.
The ordinance once passed will make it a misdemeanor to camp or sleep in a non-residential public area.such as a street, sidewalk or public park. It will only be enforced when there is available shelter for someone experiencing homelessness.
This has been a contentious issue in Burien with some saying this is not a solution to the problem. King County has offered the City $1 million toward solving the problem. According to Communications and Public Engagement Manager Emily Inlow-Hood  "The King County offer is contingent on the City of Burien identifying suitable property for a managed temporary shelter site. The work to identify a site continues. We have had several meetings with KCRHA, who King County directed us to work with, to identify a suitable site. We have kept both the community and King County informed of progress on the search for a suitable property. This progress has been shared in recent City Council meetings."