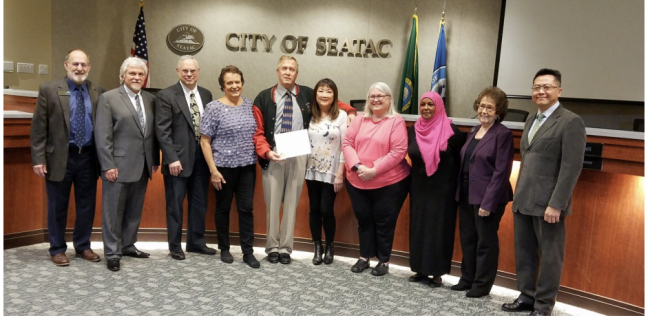 Dave's Diner Proclamation made by the city of SeaTac
The City Council proclaimed October 23, 2018 as Dave's Diner Day. Mayor Erin Sitterley gave Dave's Diner owner Dave Sousa a City proclamation for his significant contribution to the City of SeaTac.
In 1996, Mr. Sousa opened Dave's Diner and Brew which offers 1950's style home cooking, Route 66 décor and friendly service and atmosphere.
He recently decided to retire and shutter the iconic restaurant which has been located on 188th South since opening.