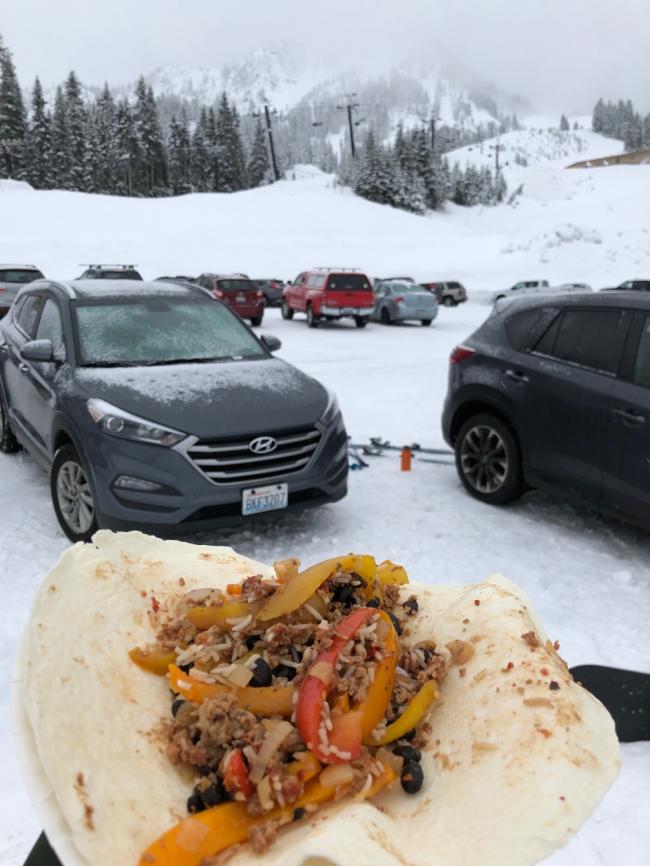 By Katy G. Wilkens
Some of us in the Pacific Northwest wait all year for snow to arrive in the mountains. It's a good year if you can ski or snowboard by Thanksgiving, and even better if conditions allow spring skiing. Cross-country skiers and snowshoers come out in numbers.
Whether skiing, snowboarding, snowshoeing or just playing in the snow, you need food that has enough carbs to give you quick energy, enough protein to keep you feeling full several hours, and enough fat to keep you warm.
Think of your meals as if you were lighting a fire. The carbohydrates are like the paper that gives you quick energy. Like paper, carbohydrates get the fire started, but don't last long. Protein is like kindling, the small branches you put on a fire; it burns and provides energy, so you are still happy two hours later. Fat is that big log that burns for hours, keeping you toasty warm until you get back to the car.