Union President and Secretary-General came to Seattle to show solidarity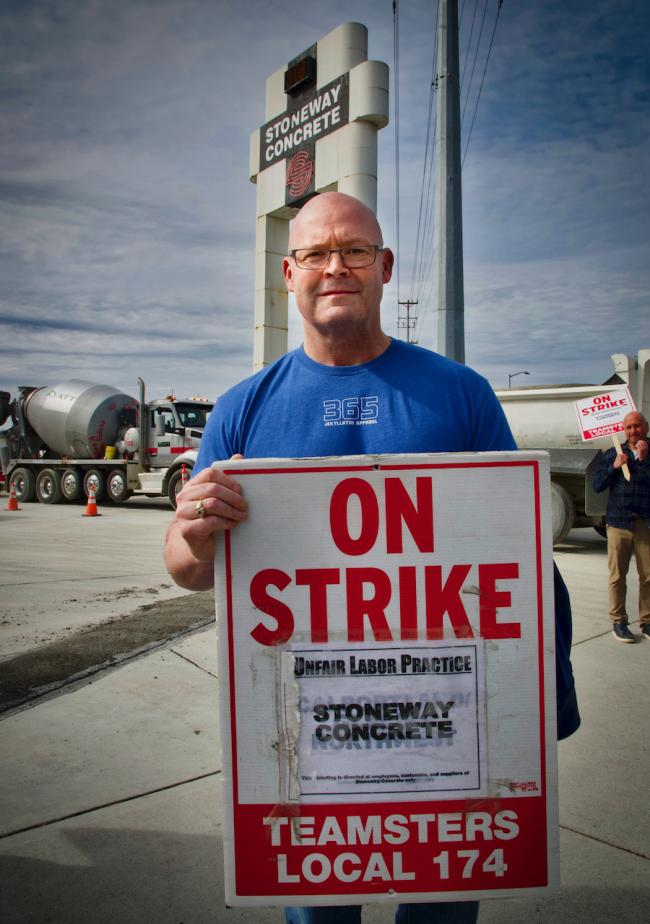 On their fourth day in office today, Teamsters General President Sean O'Brien and General Secretary-Treasurer Fred Zuckerman traveled to Seattle from Washington D.C. to join Local 174 members on strike at Stoneway Concrete. 
O'Brien and Zuckerman presented the members on the picket line with $1,000,000 in support from the International to help the workers and their families who have faced hardship during the strike.
That money, explained O'Brien will go into the local strike fund, and "They'll get a check next Friday for $2000. And then the next remaining weeks, they'll get an increase in their weekly strike benefit.
We're going to give 100% support.  We're going to win this strike. Our members are demanding what they're worth, and they're going to get what they're worth."