West Seattle Elementary opening will feature ribbon cutting ceremony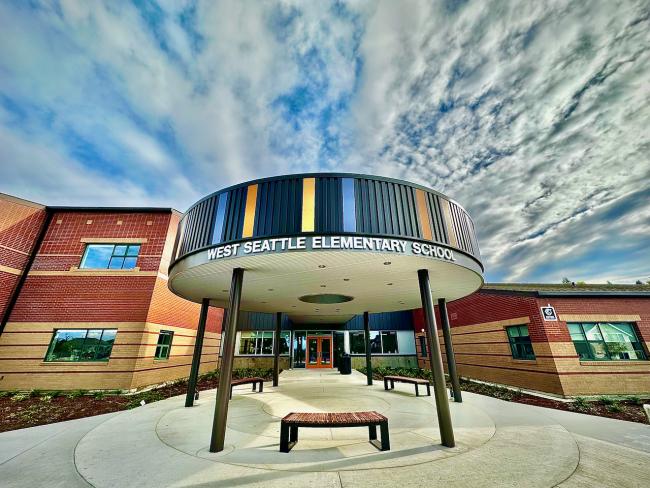 Information from Seattle Public Schools
Four new or expanded elementary schools will open for the new school year on Wednesday, Sept. 6, 2023. Funding for these construction projects came from the 2019 voter-approved capital levy, Building Excellence V (BEX V).  
Ribbon-cutting ceremonies are scheduled for Thursday, Aug. 31; Wednesday, Sept. 6; and Thursday, Sept. 28.  
JAMES BALDWIN ELEMENTARY SCHOOL (formerly Northgate Elementary School) 
11725 1st Avene NE, Seattle 
New school building replaces former Northgate Elementary building and opens with a new name, selected by the school community 
Thursday, August 31, 10:30 a.m. to 1 p.m. 
Event starts at 10:30 a.m. 

Ceremony starts at 11 a.m.   

Location: main entrance on 1st Ave NE; indoors if rain