Slideshow: Harry Potter fans come out for a magical evening at Majestic Bay Theatre
Slideshow: Harry Potter fans come out for a magical evening at Majestic Bay Theatre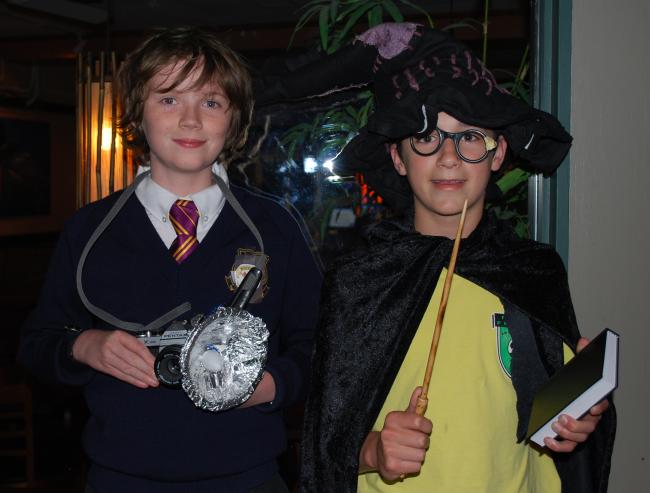 Anne-Marije Rook
Fri, 07/15/2011
CLICK ON IMAGE TO START SLIDESHOW
On Thursday, July 14, 250 Harry Potter fans stood in line at the Majestic Bay Theatre to watch the midnight premiere of Harry Potter and the Deathly Hallows Part 2, some were waiting since 1 p.m.
Tickets for the premiere of the final film in the Harry Potter saga sold out a week and a half prior to the event and the waiting line was simply for good seats.
"This is the last movie of my childhood. I grew up with Harry Potter and I want this evening to be a perfect experience," said Kyra Calnan, an 18-year-old who had been camping out since 1 p.m.
Calnan said that for the previous Harry Potter film, she had shown up for the midnight premiere 'only' four hours early and got stuck with a crappy seat.
This year, she was going to make everything perfect and she knew exactly what seat she was aiming for.
"The best seat is two rows up from the middle, seat 12," she said.
Calnan expected the film to "be intense" as the movie trailer alone made her cry.
She said she has a "fat crush on Ron" but found Professor Snape to be the most interesting character. "He's the most complex,' she said.
Calnan was joined by her friends later in the evening, all sporting the same lightning bolts on their foreheads and self-made Harry Potter t-shirts.
By ten o'clock, the waiting line had wrapped around the block at NW Market St and 22nd Avenue. Tully's stayed open until midnight for the special occasion, and FRS energy drinks showed up with free samples of their product while the movie-goers waited in line.
As the fans settled in for a long evening on a mild but dry July evening, some were reading the Harry Potter book to refresh their memories, others were playing Harry Potter cards games or watching the last movie on an iPad.
Doors opened around 11:30 p.m. amidst loud cheers from the fans.