Beavers fall to the Eagles
Beavers fall to the Eagles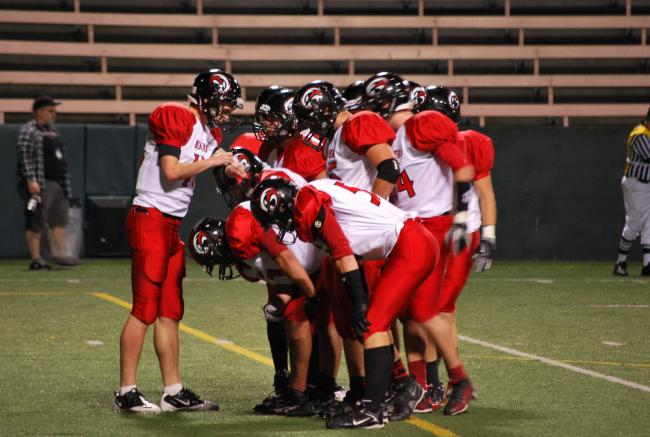 Ben Foster
Sat, 09/17/2011
Chris Foster, Intern
It was a tough night for the Beavers at Memorial Stadium on Friday as they lost to the Issaquah Eagles —the 10th ranked team in the state— by a score of 55 to 15. The Beavers fought hard throughout the game but Issaquah's stellar defense was too much to overcome.
After a back-and-forth first quarter the game was still close, with Issaquah leading 7 to 0. The Eagles' special teams started to affect the game late in the quarter however, as they returned a punt to the Ballard 21-yard line after a Beaver three and out. Issaquah's return unit proved to be a game changer, with the Eagles constantly finding themselves in great field position.
Trailing 27 to 0 late in the second quarter, the Beavers found some magic of their own on special teams, as Dominic King returned a kick to the Eagles' 39-yard line. Building off of the momentum, the Beavers put the ball in the end zone on a 1-yard touchdown run by Justin Simon, set up by a beautiful 34-yarder from Verduin to Deehring. But the Eagles put up two more touchdowns before half time to make it 41 to 7, capitalizing on Ballard turnovers.
The second half provided more troubles for Ballard but they never gave up. Verduin hit Deehring for an 8-yard touchdown following a 21-yard run by Dominic King. King, who had a great game individually, also notched a 55-yard interception return.
The Beavers will look to get back to their winning ways next Friday at Memorial, as they take on the Inglemoor Vikings at 5 pm. Although tonight's game was tough, the Beaver Nation can be proud that their boys never quit.