Ballard Crime Watch: Brick through window leads to shooting
Ballard Crime Watch: Brick through window leads to shooting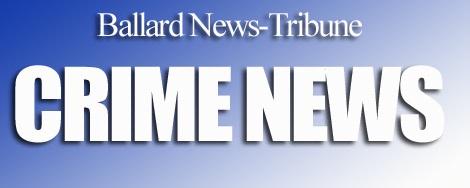 Tue, 08/23/2016
Brick through window leads to shooting
Seattle Police responded to an assault with a handgun report at the intersection of 12th Avenue N.W and N.W. 125th Street on August 12. When they arrived the victim was waiting for them. He told them that the he and the suspect had had an argument the night before, and when he went to his car that morning he found his driver-side window had been smashed. There was a brick the seat. He went to run some errands and saw the suspect in his car, a late 90s two-door BMW convertible. The victim said that the suspect saw him and held up a black handgun. The victim left the scene. He went home and picked up a friend. They went to find the suspect's parent' house in order to tell them what the suspect had done. While looking for the house they found the suspect in his car. They got out of their car, and the suspect rammed the car door and drove off. They followed him for a while until the suspect stopped and yelled to the victim to stop following him and to stop coming around his parent's house. The victim approached the suspect and the suspect fired the handgun at the victim. The round hit the ground near the victim and debris hit the victim in the face, though he was not injured. Police searched the area but could not find the rounds. Police were unable to locate the suspect. The suspect was described as a black man with dreads.
Suspect arrested after threatening security officer
Seattle Police responded to a suspected armed robbery at the Safeway on the 1400 block of N.W. Market Street on August 14. When they arrived the store security technician/victim told them that he had tried to stop the suspect from stealing approximately $160 of store products. The suspect had loaded a backpack full of the goods. The security personal tried to wrestle the bag from the suspect until the suspect said, "I've got a gun!" Then he backed off, and the suspect fled the scene. Police searched the area and witnesses told one officer that the suspect was in a nearby convenient store. As the suspect tried to leave the area, the officer told him to stop and moved his bicycle in front of him. The officer radioed for his partner to reconvene at the scene. The suspect resisted the two officers as they arrested him.