Review -- Chef Ryan Donaldson's Gather Kitchen + Bar fits the bill in Ballard
Review -- Chef Ryan Donaldson's Gather Kitchen + Bar fits the bill in Ballard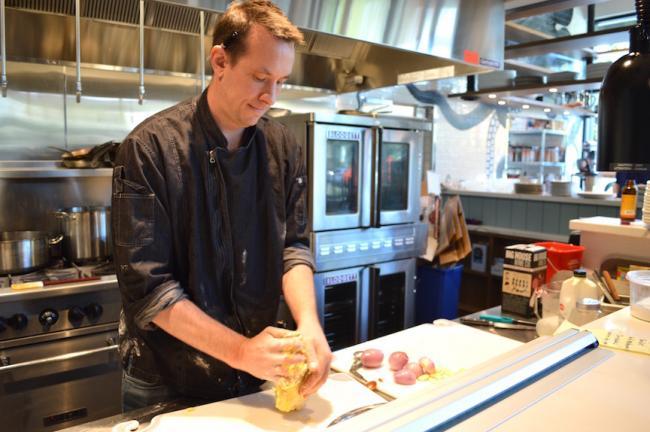 Photos by Lindsay Peyton
Sun, 12/10/2017
By Lindsay Peyton
Naming his new Ballard restaurant "Gather" was intentional -- Chef Ryan Donaldson wanted to create a hub in the neighborhood, a place where people would come together over sharable plates of food.
And that's just what he's done. Even though the dining destination is fairly new – having only opened in early October – it has that unmistakable feel of being perfectly worn-in or being always a comfortable spot to have dinner.
The décor is a fit for the neighborhood – warm lights, modern design and a lot of wood. A giant squid painted behind the kitchen is the creation of Donaldson's artist sister Carrie Wine – and has become a logo for the joint.
While the chef serves up high-end tapas-style dishes, the food is completely approachable. It's refined and polished -- but doesn't make you feel out of place or underdressed. It's just the right mix of posh and casual.
Gather is located at 5605 22nd Ave NW in Ballard – just up the street from the main buzz of Market St – and hopefully, Seattlietes will make a break from their usual trail to dinner to check out this menu.
It was challenging to select a few dishes for dinner, because they all sounded worthy of sampling. I started with the patatas brava with grilled octopus and chorizo, served with a tomato sauce, aioli and olives. The octopus was perfectly cooked and completely tender and a ideal counterpart to the crunchy potatoes. The chorizo added a little texture – and wasn't too spicy or too oily as it so often is.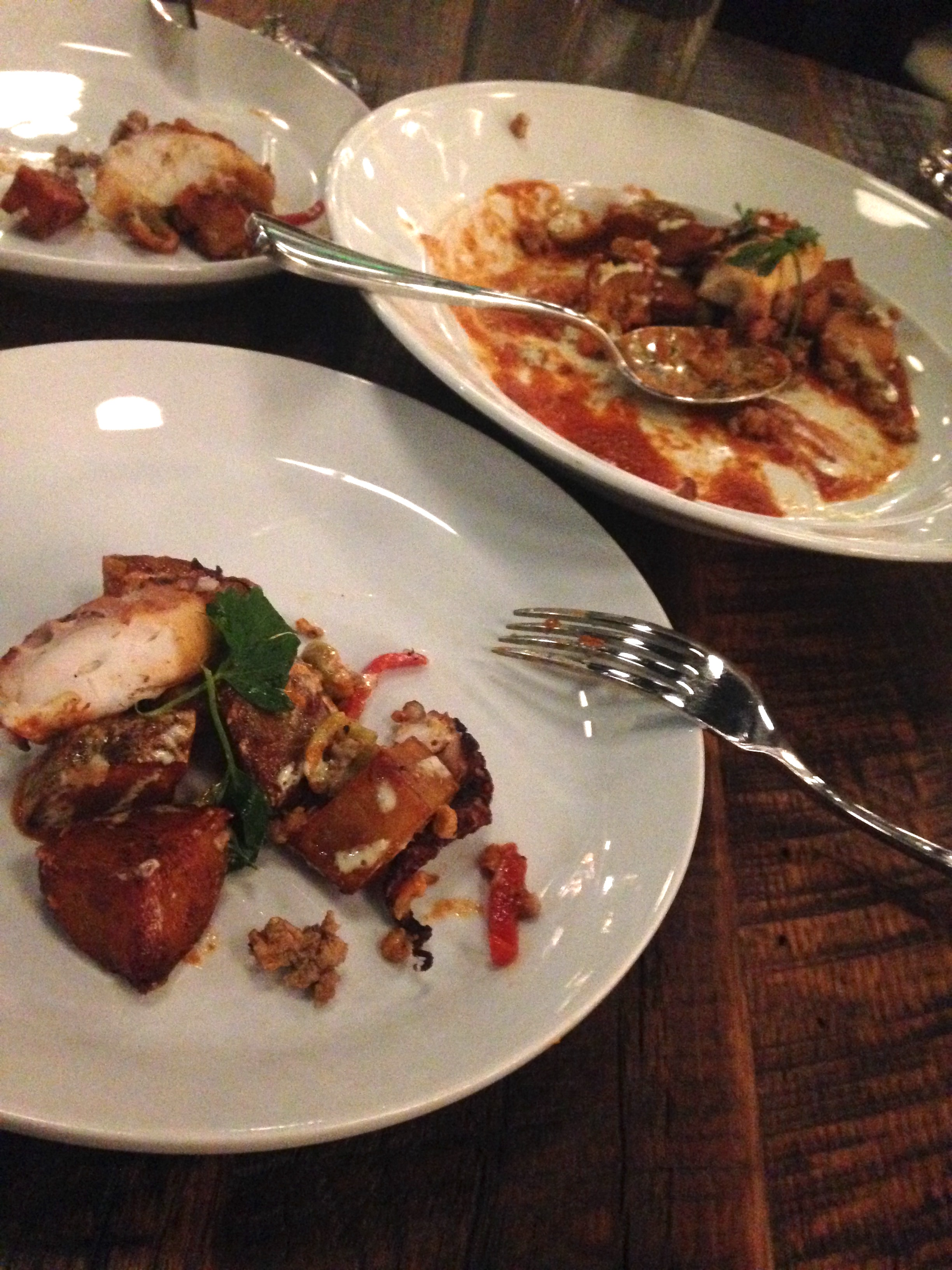 Next on the line-up was the salad served with roasted squash, mushrooms, mixed greens, beets, pecorino and pepitas.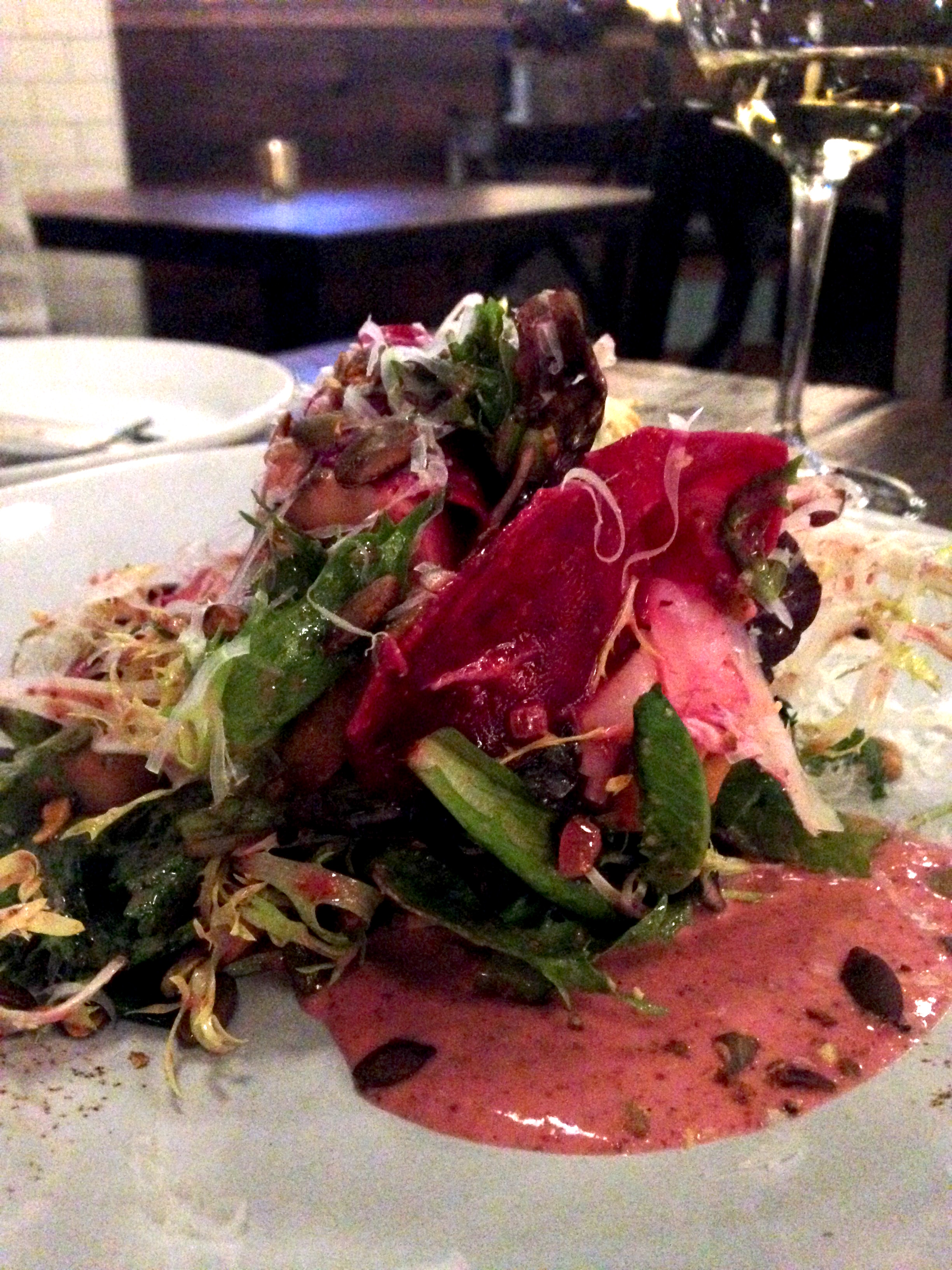 For the main dish, I chose the sea scallops with crispy pork belly – served with a caramels sauce and apple fennel slaw. The freshness of the vegetables paired perfectly with the softness of the scallops and the crunch of the pork.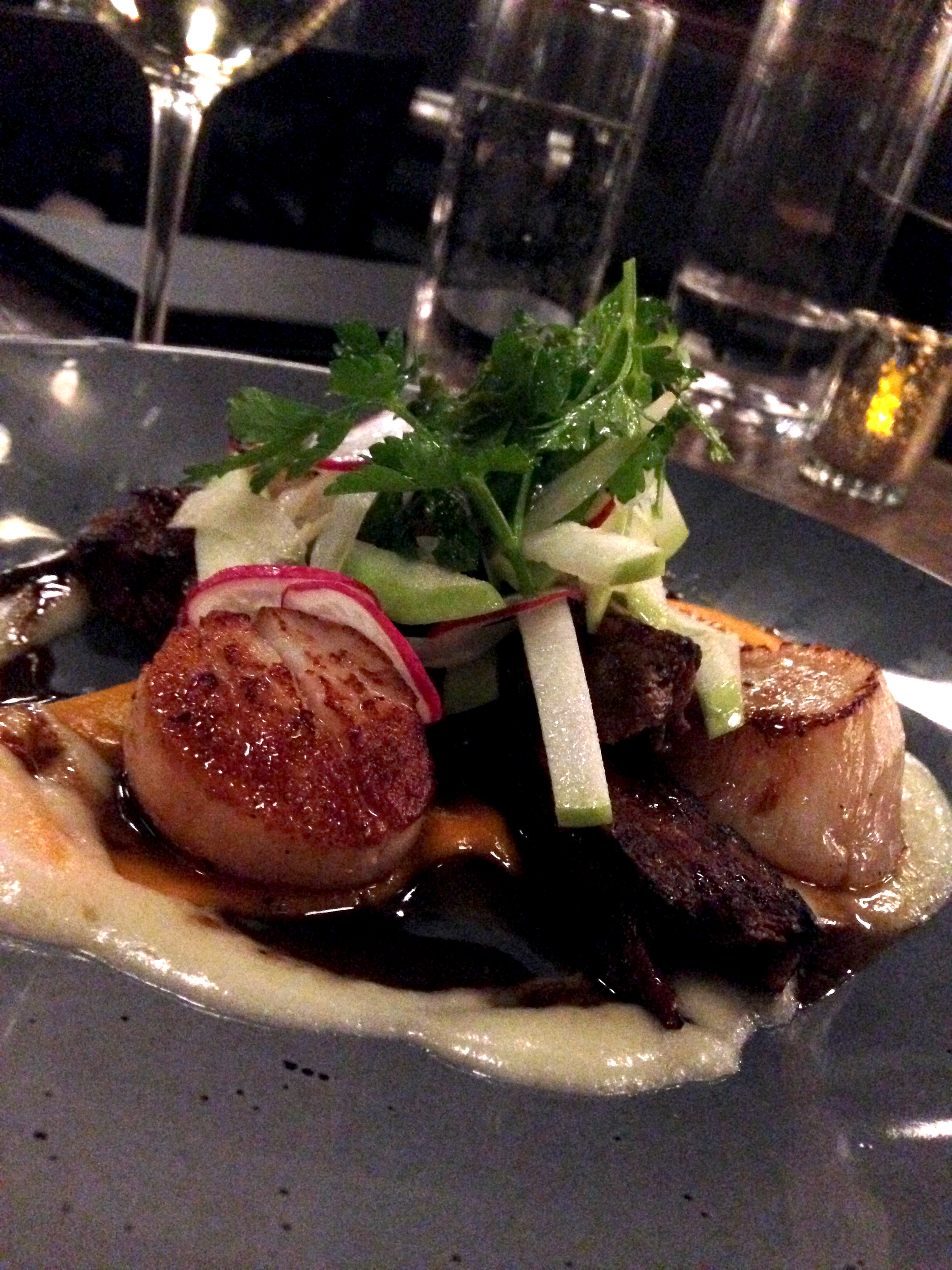 For dessert – panna cotta served with a chocolate mouse and nut brittle was a win.
The service was on par with the cooking – and each wine pairing worked out perfectly. There were a number of cocktails that sounded worth trying on the list – but that will have to wait for the next visit.
Donaldson plans to rotate his menu seasonally – and added brunch to the offerings recently.
The restaurant offers something that Ballard was missing. It's a great place for a romantic date – and you could dress to impress and fit right in. Or you could saunter in for a glass of wine with a friend, sit at the bar and relax.
Each dish was perfectly cooked and flavored. The cuisine is not too modern – and it's at all not ordinary either. It's not too frilly. It's not too understated. It's just right.