We're Truckin' Along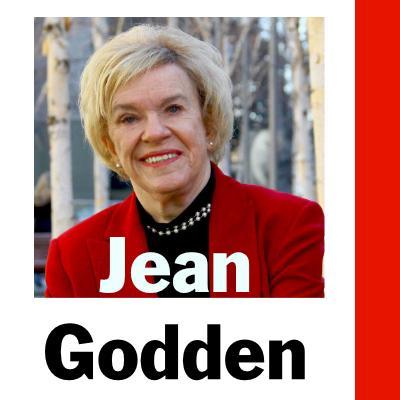 Mon, 07/23/2018
By Jean Godden
    Seattle's got food trucks, hundreds of them. The trucks, scattered at temporary locations all over the city, are a low-cost way for diners to satisfy hunger and acquaint themselves with novel cuisines.
    For their owners and staff, food trucks have other advantages. The mobile kitchens are an inexpensive way to break into the food market and build a fan base. Next step for a successful food truck could easily be -- and sometimes is --- a brick and mortar restaurant.
   Food truck fans have it easy when it comes to tracking their favorite vendors. Diners have only to click on social media sites, checking locations, hours and menus. Browsing through the long list of Seattle food trucks is a mouth-watering prelude to satisfying hunger. What'll it be today: Mexican, Thai, Creole or Taiwanese? There are a multitude of choices.
    Perhaps today, I'll try El Camion, one of three local trucks, including one on Leary Way Northwest. These popular outlets offer a dozen Mexican dishes ranging from breakfast burritos to carne asada dinners. Orders come with pickled peppers and salsas: mild, medium, hot and (wimps beware) brava.
   Later in the week, it could be time to sample the Byte Food Truck on 36th Southwest in Fairmont Park with its Japanese and Hawaiian specialties. Or even Das Brat Wagen, a food truck  parked on 49th Northwest, just off Leary Way NW in Ballard. Seasoned travelers say the bratwurst, sausages and pretzels are the equal of those they had in Germany.
   Maybe it's try-out day for Taqueria La Fondita on 15th Avenue Southwest in White Center. One diner said that his pork burrito was big enough for two, "but so good you'll want to eat it all yourself." Then, for a change, there's the Bella M'Brianna Food Truck, located on 17th Northwest in Ballard and famed for its Italian meat ball sandwiches. Veteran diners say not to miss the cannoli.
    Food trucks morphing into sit-down restaurants are the stuff of Seattle dreams. Take Marination, an early food truck success. There's still a Marination food truck ("Big Blue"), but there are now sit-down versions. One of the most popular, Marination ma kai ("by the sea"), overlooks the water taxi terminus just off Harbor Avenue Southwest.
    Over lunch one day, I met Kamala Saxton, one of the owners, and heard how the operation came together. Kamala had been working in educational programs in Boston, but suffered financial losses during the Great Recession. She and Roz Edison, a co-worker, decided to return to Kamala's Seattle roots and, what the heck, see what they could do with a food truck.
    The two women had diverse backgrounds. Kamala grew up in Hawaii and California; Roz was born in Greece and is Chinese and Filipina and was raised by a Japanese mom. They experimented with home-made marinades and saucy Asian dishes. At the time, no one had envisioned a Hawaiian-Korean taco, much less tried to market one. To everyone surprise the fusion item sold briskly and Marination was born.
   Today food trucks are so much a part of Seattle that it's hard to remember a time before it all started. In days past, there had been some food services -- more like take-out -- but nothing like today. Portland beat us to the punch on this one, with food trucks thriving in the Rose City before Seattle got cooking.    
     I was introduced to food trucks several years ago when the Seattle City Council worked to pass laws permitting the mobile food vendors to operate within the city. Because food trucks needed both vehicle licenses and food-handlers' licenses, it required complex legislation, championed by then Councilmember Sally Clark. There were many details to consider: Where could food trucks park? How close to retail operations?
     Since passage of Seattle's law in 2011, the food truck industry has grown beyond belief. So many trucks, so many mouthwatering menus, but, regrettably, only one appetite at a time. Please pass the hot sauce.