These piggies went to market
These piggies went to market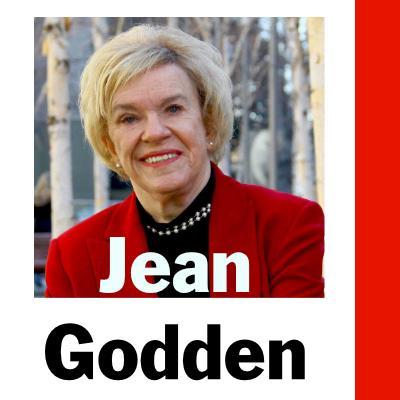 Mon, 03/04/2019
By Jean Godden
At the Pike Place Public Market, every year is the year of the pigs --- Rachel and Billie, the Market's bronze piggy banks. But this year, 2019, places extra emphasis on the Market's mascots. That's because February 5 ushered in the Lunar Year of the Pig, twelfth of the 12-year cycle of animals that make up the Chinese calendar.
Chinese horoscopes say the Year of the Pig brings good luck and longevity. It's a year to make money and invest, a year filled with joy, love and happiness. Those born in a Pig Year -- years like 1947, 1959, 1971, 1983 and so on -- are especially fortunate.
The Pike Place Market Foundation already is capitalizing on this symbolism. An actor dressed in a pink pig costume has been visiting Market venues to raise money for Pike Place Market's Community Safety Net, a fund that helps Market workers and residents who are facing financial hardship.
This year Rachel and Billie are living high on the hog, so to speak. And that's not all, there's a new pig in town. She's one of the fiberglass art pigs, a legacy from 2007's Pigs on Parade. Her name is "Golden Pearl" and she was created by Zuolie Deng, a famous Chinese painter and calligrapher. Deng's work of pig art includes Chinese coins painted in red on her belly, pink peonies added to her cheeks and clouds astride her hooves. During the Lunar year, Pearl will travel the region and appear at events hosted by the Chinese community.
There are great back stories about the pigs, starting with Rachel who since 1987 has been standing beneath the Market clock raising money for the Market Foundation's social services. Rachel was modeled after a pig named Rachel, a 770-pound family pet who won ribbons at the Whidbey Island County Fair. Rachel served as an inspiration for Sculptor Georgia Gerber who lived down the road.
Rachel the Mascot has had many good times and one bad. In 2011, an out-of-control taxi knocked her off her base. She suffered a visible crack and a large dent, but Sculptor Gerber took her home and made repairs. On Rachel's return, she was joined by Billie, a second bronze pig who later proved that pigs actually can fly. In 2016, a construction crane lifted Billie high into the air, moving her into a new home at the MarketFront expansion.
Between the two of them, Rachel and Billie have raised a pig-out-load of money. Billie first helped her team raise more than $9 million to expand the Pike Place Market for the first time in 40 years. Now she works with Rachel raising funds for such services as the Pike Market food bank, medical clinic, senior center and child care.
Although the 112-year old Market has deep roots in the city's past (it's the nation's oldest continually operating farmers' market), it now has a bright present and a brilliant future. Expansion into the MarketFront space has given the Market much needed additional public space and a doorway to the Elliott Bay waterfront. Once the grubby old Alaskan Way Viaduct is finally cleared away, a broad inclined walkway will connect the Market to that waterfront and to an expanded Seattle Aquarium.
The Market pigs -- all three (Rachel, Billie and now Golden Pearl) -- are presiding over the changes. As natives know, the Market is really the Soul of Seattle, so named by University of Washington Professor Victor Steinbrueck who led the 1971 citizen crusade that rescued the Market from politicians and developers who wanted to turn the site into high rises and parking garages.
The Market has always had stories to tell, a controversy to explain and a busker's song for our hearts. It is still one of Seattle's best places in this year, the Year of the Pig, or any year.