Sportswatch
Sportswatch
Sports events worth keeping an eye on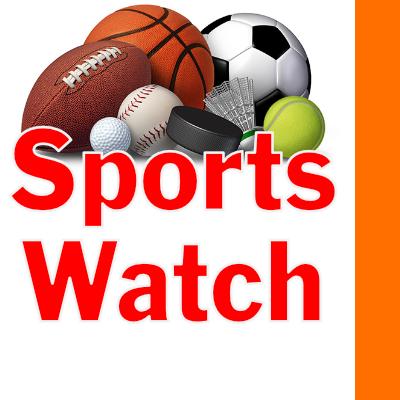 Thu, 04/25/2019
By Tim Clinton
SPORTS EDITOR
High schools
Baseball
Kennedy Catholic hosts Seattle Prep for a 4 p.m. game Thursday and Seattle Lutheran visits Crosspoint at 7 p.m.
Seattle Christian will be at home playing Bellevue Christian at 4 p.m. Friday as Tyee visits Kent-Meridian at Hogan Park with Seattle Lutheran hosting Evergreen Lutheran for a 7 p.m. game at the Southwest Athletic Complex.
Chief Sealth visits Nathan Hale at 10 a.m. Saturday and West Seattle is scheduled to host an opponent to be announced at 1 p.m. that day.
Seattle Christian goes to the South End Recreation Area to play Concordia Christian at 7 p.m. Monday.
Fastpitch softball
Highline hosts Evergreen for a 3:30 p.m. game Thursday as Tyee entertains Lindbergh and Foster travels to Renton. At 4 p.m. Mount Rainier visits Hazen and Seattle Christian travels to Klahowya.
Highline gets a 3:30 p.m. visit from Eatonville on Friday with West Seattle hosting Bainbridge and Tyee traveling to River Ridge at 4 p.m.
Scheduled for 4 p.m. Monday are Cleveland at Chief Sealth, West Seattle at Blanchet and Tyee at Orting.
Kennedy has Kent-Meridian drop in for a 3:30 p.m. game Tuesday and at 4 p.m. Mount Rainier hosts Hazen, Ballard goes to Holy Names, Highline to Foster, Tyee to Evergreen and Seattle Christian to Bellevue Christian.
Kennedy travels to Kentridge at 4 p.m. Wednesday as Ballard visits Roosevelt.
Boys soccer
West Seattle goes to Franklin for a 4:30 p.m. Friday match and Mount Rainier pays a 7:30 p.m. visit to Kentlake.
Monday's schedule has Chief Sealth at Ingraham and Ballard at Franklin at 4:30 p.m. with West Seattle traveling to Bainbridge for 6 p.m. action.
West Seattle plays host to Rainier Beach at 4 p.m. Wednesday at Hundley with Chief Sealth visiting Garfield.
Ingraham drops in on Ballard at 6 p.m. Wednesday.
Tennis
Mount Rainier hosts Kentwood at 3:30 p.m. Thursday as Evergreen entertains Eatonville, Tyee hosts Franklin Pierce and Highline gets a visit from Foster.
West Seattle goes to Lakeside for 4 p.m. action that day.
Fife is at Evergreen for a 3:30 p.m. Friday match as Foster goes to Foss.
Mount Rainier visits Kennedy at 3:30 p.m. Monday at Steve Cox as Evergreen goes to Foster.
Evergreen entertains Steilacoom at 3:30 p.m. Tuesday with Washington at Foster, Foss at Highline and Tyee at Lindbergh. Kennedy hosts Hazen at the same time and Mount Rainier is at home taking on Tahoma.
Fife visits Highline and Eatonville drops in on Foster at 3:30 p.m. Wednesday as Kennedy goes on the road to Kent-Meridian.
Track and field
Ballard and Garfield are at Chief Sealth for a 2:45 p.m. Thursday meet as West Seattle goes to Rainier Beach with Franklin.
Mount Rainier entertains Thomas Jefferson and Foster hosts Lindbergh at 3:30 p.m. that day as Seattle Christian and the Nisqually League converge on Vashon Island.
Evergreen, Tyee, Mount Rainier, Highline, Kennedy Catholic and Chief Sealth are among the teams that will be competing at the Bill Harris Invitational at Federal Way High School starting at 9 a.m. Saturday.
Seattle Lutheran and the SeaTac League meet at the Muckleshoot Tribal School for 3:30 p.m. Tuesday action.
Golf
The Seattle Christian boys host Charles Wright at 3:30 p.m. Thursday at Riverbend as the girls go to Charles Wright.
Tuesday at the same time the Warrior girls entertain Cascade Christian as the boys visit Cascade Christian.
Pros
Mariners
Seattle comes home to T-Mobile Park to host the Texas Rangers at 7:10 p.m. Thursday, 7:10 p.m. Friday, 6:10 p.m. Saturday and 1:10 p.m. Sunday.
The Chicago Cubs come in for a rare visit with games at 7:10 p.m. Tuesday and 3:40 p.m. Wednesday.
Mariners games are televised on ROOT Sports cable.
Sounders
Los Angeles FC visits Seattle for a 12:30 p.m. Sunday match at CenturyLink Field that can be seen on ESPN.
Seawolves
Seattle's Major League Rugby squad visits Toronto at 10 a.m. Sunday on ROOT Sports.
Reign FC
The now Tacoma-based women's soccer team is at Chicago for 5 p.m. Saturday action.
Emerald Downs
Auburn's horse racing oval is open for action at 2 p.m. Saturday and Sunday.
Colleges
Husky baseball
The University of Washington hosts Arizona State for a 6:05 p.m. game Friday, a 2:05 p.m. contest Saturday and a 1:05 p.m. game Sunday ahead of a 6:05 p.m. home game against Seattle University on Tuesday.
Husky fastpitch softball
Washington is off until Friday, May 3 when it pays a 5 p.m. visit to Arizona.
Cougar baseball
Washington State University visits Oregon State University in Corvallis at 5:35 p.m. Friday, 1:35 p.m. Saturday and 1:05 p.m. Sunday.
Redhawk baseball
Seattle University visits UTRGV for a 5 p.m. Friday game.