Sportswatch
Sportswatch
Sports events worth keeping an eye on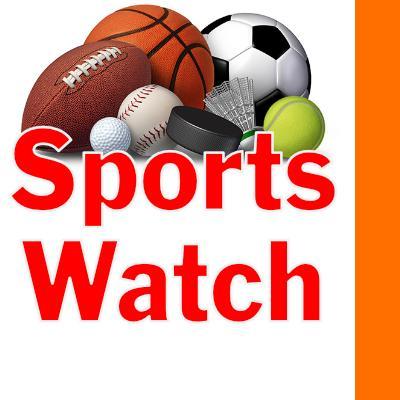 Fri, 06/14/2019
By Tim Clinton
SPORTS EDITOR
Semipro baseball
Highline Bears
Highline hosts the perennially powerful Seattle Studs for a 7:05 p.m. game at Mel Olson Stadium inside Steve Cox Memorial Park in White Center on Friday, with $5 out of every $8 adult ticket going to West Seattle Little League.
Laces Baseball pays a visit to the Bears at the same time and place Saturday before Highline goes on the road to Everett Memorial Stadium to play the Everett Merchants at 7 p.m. Tuesday.
Pros
Mariners
Seattle wraps up its three-game series in Minnesota with a 10:10 a.m. Thursday game against the Twins.
The Mariners head to Oakland to take on the Athletics at 6:37 p.m. Friday and 1:07 p.m. Saturday and Sunday before coming home to T-Mobile Park to play the Kansas City Royals at 7:10 p.m. Monday and Tuesday and at 3:40 p.m. Wednesday.
Seattle games are carried on the ROOT Sports cable television network.
Sounders
Seattle is off until Saturday, June 29 when it hosts the Vancouver Whitecaps for a 7 p.m. match at CenturyLink Field that can be seen on JOEtv.
Storm
Seattle's defending WNBA championship team visits Washington for 4 p.m. action Friday ahead of a 12:30 p.m. visit to Connecticut on Sunday.
Friday's game will be aired on CBSSN and Sunday's on Channel 4.
Seawolves
Seattle will be playing for its second straight Major League Rugby title when it visits San Diego for 1 p.m. championship action Sunday.
Channel 7 will carry the action live.
Reign FC
The women's soccer squad hosts Washington for a 7 p.m. Saturday match at Cheney Stadium in Tacoma.
Rainiers
Tacoma is in San Antonio for 5:05 p.m. games Thursday and Friday before going to Round Rock for 4:05 p.m. Saturday and Sunday games and for 5:05 p.m. action Monday and Tuesday.
Aquasox
Everett visits the Tri-Cities for 7:15 p.m. Northwest League baseball action Friday, Saturday and Sunday to open its season.
The Aquasox go on to Boise to play 6:15 p.m. games Monday, Tuesday and Wednesday.
Emerald Downs
The Auburn horse racing oval is open for action at 6:30 p.m. Friday, 5 p.m. Saturday and 2 p.m. Sunday.