Sports Roundup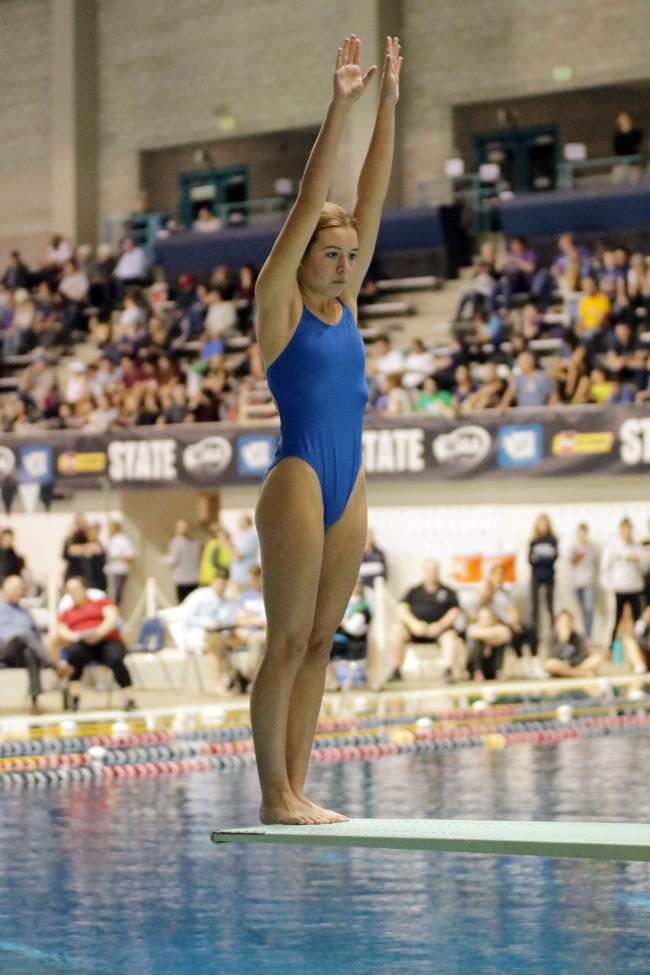 Chelle
Tue, 11/19/2019
Felix, Weiler snag seventh at state meet
By Tim Clinton
SPORTS EDITOR
Ariceli Felix of Highline High School snagged two seventh place medals and Kiersten Weiler of Kennedy Catholic one at the state swimming and diving competition at the King County Aquatic Center in Federal Way.
Felix finished with a time of 2 minutes, 18.74 seconds for seventh in the Class 2A 200-yard individual medley finals Saturday and posted a 1:10.97 time in taking seventh in the 100 breaststroke.
Weiler was seventh in the Class 4A 100 backstroke in a time of 57.94.
Weiler also took 10th place in the 100 butterfly in 59.07.
Two area athletes placed in the Class 3A diving competition.
Clem Curtis of Ballard captured 10th place with her total of 299.75 points and Maggie Schiltz of Chief Sealth scored 266.15 points for 16th.
Three local relays participated in the Class 4A meet.
Mount Rainier came in 21st in the 200 medley relay in 1:57.99.
Kennedy Catholic took 24th in the 400 free relay in 4:02.91 and 25th in the 200 free relay in 1:48.40.
Sea-King volleyball
Ballard opened with a win at the Class 3A Sea-King tournament before bowing out with back-to-back losses.
The Beavers dealt Lake Washington a 3-0 defeat before losing to Eastside Catholic, 3-1, and to Interlake by a 3-0 score.
Interlake also eliminated West Seattle, 3-1, in the first round.
West Central volleyball
Kennedy Catholic was eliminated from the Class 4A West Central District tournament with a 3-1 loss to Auburn-Riverside Saturday.
The Lancers had opened with a 3-0 loss to Puyallup before bouncing back to beat Olympia, 3-1.
Mount Rainier, meanwhile, dropped two straight to be eliminated.
The Rams took a 3-0 loss to Camas before being outlasted by Kentwood, 3-2.