The plot to steal our history
The plot to steal our history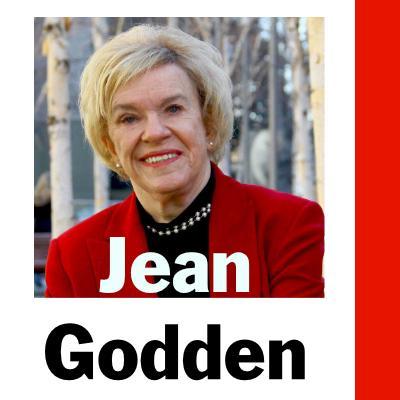 Mon, 02/03/2020
By Jean Godden
The news is about as grim as it gets. The federal government's Office of Management and Budget (OMB) is determined to steal away more than 150 years of Northwest history, the original government documents and archival records.
With no advance notice, the Seattle staff of the National Archives and Record Administration (NARA) learned the devastating news Jan. 13. The facility on Sand Point Way Northeast will be closed and the historic records from four states -- Washington, Oregon, Idaho and Alaska -- will be shipped a thousand miles away, either to Kansas City, Missouri, or Riverside, California.
What we're talking about here is our history, yours and mine. These are the original historic documents, 58,000 cubic feet of records. The vast collection, stored in nearly one million boxes, includes military, land, court, tax, census and naturalization records. The Seattle archives preserve treaty documents relating to the 272 recognized tribes in the region. There are case files -- 50,000 of them -- from the Chinese Exclusion Act, documenting the Chinese who entered through Northwest ports from 1882-1943.
Just two years ago, former Washington state Governor Gary Locke visited NARA to learn more about his ancestors, just as many others from the four Northwest states have done.
Stored in NARA archives are the raw material of research. The records are the basis for scores of books and articles. They tell stories about projects such as building of the Ballard Locks, the Klondike Gold Rush and the 1962 Seattle World's Fair. They detail court records that reveal the fate of bootleggers convicted during Prohibition. They likely could tell you about your birthright and family heritage.
Authors, historians, genealogists and students rely on these records. They use them to uncover forgotten bits of history and to set straight the record of events. Among the many authors who have made use of the collection are Knute Berger, Lorraine McConaghy, Eric Liu, Jennifer Ott, Benner Bronson, Chuimei Ho, Marie Rose Wong and Karen Abbott.
The OMB's board developed its proposal to close the Seattle facility following hearings held in Washington D.C., Laguna Niguel, California and Denver, Colorado in June and July. No hearings -- none -- were held in the Pacific Northwest.  And, although local members of Congress were briefed in October, NARA staff wasn't made aware of the impending closure until last month.
The OMB decision appears to have been decided primarily for budgetary reasons, counting on the resale value of the Archive's ten-acre site and on saving annual maintenance and operating costs. There's no question the 73-year-old building requires some overhaul, but that should in no way excuse the hijacking of invaluable records.
There have been excuses that these records could somehow be "quickly digitized." But that's plain wrong. Some records -- but not all -- could be electronically copied, but the task would be overwhelming, requiring much money and staff.  Volunteers working on the Chinese Exclusion Protect documents have been painstaking converting 55 boxes of files -- records recorded on sheets of onion-skin paper -- for a quarter of a century.
If the Seattle National Archives facility is closed, there are other losses beyond access to precious historical records. The vast irreplaceable knowledge of the staff at the Seattle facility will also be lost. So too will be the work done by a staff of local volunteers who help researchers locate records they're seeking.
Closing the National Archives at Seattle and moving the records to Missouri or California flies in the face of both the stated mission and values of the National Archives. Such a decision should never have been taken in total disregard for any local input whatsoever.
If you care about Northwest history or your right to accessible records, you need to call our senators and congressional representatives. Although hopes are dim, there still may be some way to counter this disastrous decision to strip us of our past. If we don't protest now, if we don't stir counter efforts -- an injunction from the state Attorney General's office? Some congressional action? -- we stand to lose our history.