The new normal: What to expect
The new normal: What to expect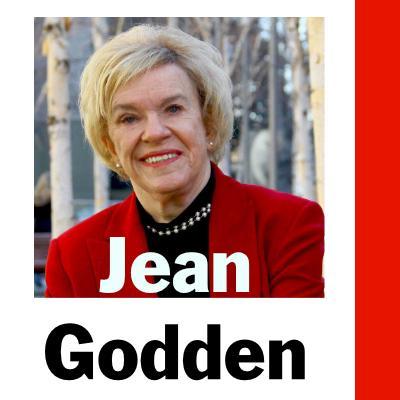 Mon, 06/22/2020
By Jean Godden
After months of stay-at-home orders and concern over Corvid-19, we are beginning to reopen society. The Seattle area has advanced from sheltering in place to 1.5 -- a state somewhere between quarantine and the opening of businesses under tight guidelines. And we may soon get to phase 2.
People I know are delighted simply to get a haircut, to dine at a restaurant -- outside and distanced -- and to pick up a book left curbside at the library. There are promises of more "openings" to come provided there are no big coronavirus spikes.
However, while we are still dealing with the deadly pandemic, we also are facing a second epidemic: racism. There is understandable outrage over the deaths of George Floyd and Rayshard Brooks, latest of a horrible string of police killings. The protests are important and are just beginning to show us the way forward -- a pathway rooted in racial, social and economic justice for all.
So, given that we are in the midst of two overwhelming crises, what will the New Normal look like? Without a magical crystal ball, no one can really predict. The best one can do is to guess at the outlines of where we are headed. Here are a few fallible thoughts on the way to the New Normal:
Hygiene. We'll continue to be concerned with sanitation. We'll expect surface disinfection, lots of wiping, scrubbing and novel ways -- maybe electronic -- to sterilize the environment. We'll prize "clean" along with "green" and we'll value barriers like plexiglass shields between ourselves and those who assisting us.
Politics: The crisis of racism will remain in the forefront of national discussions. Expect radical changes in policing, stiffer laws on responsibility, stronger oversight and vastly increased community involvement. General recognition of systemic racism and discrimination will set the framework.
Voting: There will be a major push for states to adopt vote-by-mail systems similar to the one enjoyed by voters in our state. Expect to see younger people at last voting in greater numbers.
Hands Free. Likely we'll say farewell forever to the handshake, a greeting traced to Fifth Century Persia, supposedly to show you weren't carrying a weapon. It's no great loss. I shudder  remembering endless handshakes from my past election campaigns. By the way I did carry a weapon: a bottle of Purell. Despite that, I caught at least one nasty cold per campaign.
Personal space. Along with handshakes, hugs and kisses are a probable no-no, at least for anyone not in the intimate circle. Already we can see illustrations for those who must embrace, say a grandparent, with heads averted and shoulders angled.                                                                                              
Online shopping. Expect to keep shopping from a distance. It's a sadness for those who like to browse in person, but many have discovered the convenience of being able to order everything from books to booze, from sweaters to sweatpants.
Dial-a-doc. Telemedicine earned a welcome place in our health system during the pandemic. Remote contact with doctors and health care specialists will continue into the future with advances like electronic diagnostics. What a godsend to able to "see" a doctor without having to travel distances or risk contact in a crowded waiting room.
New heroes. We finally learned to appreciate those indispensable citizens we've thoughtlessly taken for granted all these years: Health care workers, bus drivers, postal workers, teachers, barbers, cooks and stockers of grocery shelves. Bets are that, even in the New Normal, we'll still sing their praises.
Fashion. After months of wearing sweatshirts and yoga pants, there will be new fashions to don when you're out for your first full-service meal. History tells us that, when crises subsided (14th Century bubonic plague, 1918 Flu, Depression and World War II) a "new look" emerged. Hopefully crisis end won't bring the plunging Renaissance necklines or 1950s Poodle Skirts but it should step away from Ivanka's costly bling and President Trump's baggy pants and long red ties.