Design Review: Early Design Guidance meeting for 67 unit mixed use apartments in Ballard set for virtual meeting Feb. 1
Design Review: Early Design Guidance meeting for 67 unit mixed use apartments in Ballard set for virtual meeting Feb. 1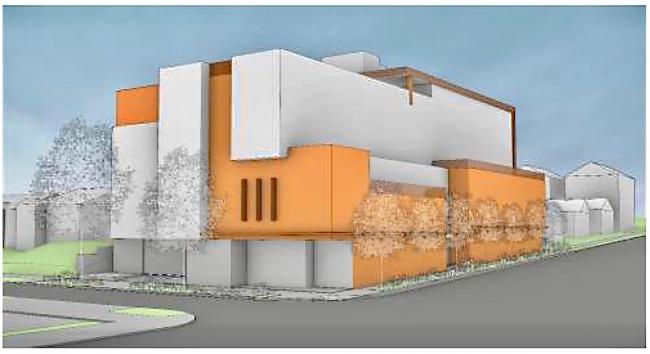 Thu, 01/14/2021
The Seattle Department of Construction and Inspections has set the date of February 1 for a second Early Design Review of the Nesttun mixed use project aimed at 7001 15th NW in Ballard. This is SDCI project # 3032621-EG .
The full EDG packet can be downloaded here.
Address: 7001 15TH AVE NW
Project: 3032621-EG
Area: North/Northwest
Notice Date: 1/14/2021
Location: Meeting: https://bit.ly/Mtg3032621 - Listen Line: 206-207-1700 - Passcode: 146 737 6035 - Public Comment Sign Up: https://bit.ly/Comments3032621

Date: 02/01/2021 at 5:00PM
From the Design Packet:
Project Description
Design Review Early Design Guidance for 6-story, 67-unit apartment building (29 small efficiency dwelling units and 38 apartment units) with 4 live-work units and retail sales and services. Parking for 26 vehicles proposed.
The proposed project is a mixed use building containing a blend of residential apartment units, live work units and commercial space at the street level. Partly underground parking is provided for residents. The vision for Nesttun Development is to provide quality, aff ordable housing that strikes a balance between standing out and fitting in through imaginative design and refined detail.
PROJECT GOALS/OBJECTIVES: The proponents' project goal is to create a development that contributes to the emerging vibrant character of the neighborhood. Specific objectives are:
• Strengthen the streetscape with a new building that has visual variety and openness at the street level.
• Reinforce the character and support the activity of the neighborhood by providing opportunities for new businesses and aff ordable residential units.
CONCEPT 3: 
responds to the linear nature of current development trends along 15th Ave NW. The residential lobby is located between the commercial space and the live work units with an entry plaza, and creates a band of street level transparency/visual connections and opportunities for activities. The exterior materials create a continuous street level experience and defi ne the zones between the commercial space and the residential units.
FEATURES
• The set back at the upper levels as required for the overhead power lines is used in a creative way to integral part of the design.
• The corner of SW 70th St. and 15th Ave NW has materials and massing that create visual interest and continuity from one facade to the other.
• The east side is given with row of balconies.
PROS
• SE corner connected to street on both facades.
• The apartment units are setback to maximum required on west side in consideration of privacy.
• Common terrace with large canopycreates visual interest; plantings and screens provide privacy on west elevation.
• Well defined residential lobby
• Bike storage next to residential lobby promoting biking as means of transportation and recreation.
• Plantings and screening adjacent to single family residences.
CONS
• Blank wall at north property line.
DEPARTURES
• Four live-work units occupy 46% of the street-facing facade rather than 20% allowed.