Defund the Police -- Then what?
Defund the Police -- Then what?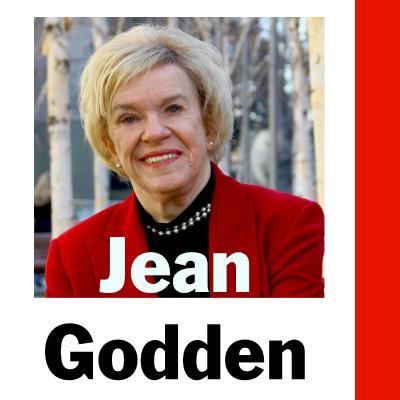 Mon, 06/15/2020
By Jean Godden
"Defund  Police" signs and cries pepper the George Floyd marches. In response, nine members of the Minneapolis City Council have voted to defund the police. Councilmembers say that, after a history of racism, the city's police force cannot be reformed. They have pledged to create "a new system of public safety."
The idea of defunding the police is problematic. Certainly "Defund Police" is a catchy slogan. It fits easily a protest sign. It matches protesters' sentiments. But it is still hard to imagine how such a simplistic solution could be accomplished.
Defunding a police force has been done on rare occasions. In cases cited -- Camden, New Jersey, and Compton, California -- abandonment of the local force involved leaving the field, turning the job of policing over to a larger jurisdiction's uniformed force.
However, that solution has some inherent risks. Placing public safety in the hands of the bigger region means that local residents have less to say about specific police priorities. That means less oversight, potentially making in-city neighborhoods more dangerous.
Protesters' cries to abolish the police likely are not meant to be taken literally. Rather these are demands to rethink law enforcement systems and to grapple with issues like use of force and police misconduct. Some of these specifics have been partially dealt with in places like Seattle where we've seen some reforms in years since 2012 when Mayor Mike McGinn signed a memorandum of understanding with the Department of Justice.
Earlier this year the city asked for release from the DOJ consent decree, but, afte pressure from protest leaders, Mayor Jenny Durkan and City Attorney Pete Holmes have rescinded that request. The mayor agreed to other demands, including a promise to redirect some police funds to community-based programs, ordering body cams turned on during protests, removing mourning bans from police badges and scaling back use of national guard troops.
These are the right steps but stripping the police department of funds -- some want to cut 50 percent -- would jeopardize programs such as training in de-escalation and protection of civil rights. Since the bulk of police funding goes to salaries, slashing the police budget means firing officers, likely the young, newly trained professionals. Then there is the naive notion that policing can be left to "self policing" by the community. That sounds ideal but also risks vigilante justice.
Rather than "defunding," it would be better to work harder and smarter for police improvements. For example, in Eugene, Ore., a medic and crisis worker with mental health training are routinely dispatched to emergency calls. Given this enlightened way of responding, it is no wonder that some leaders -- people like Democratic candidate Joe Biden -- are calling for increased police spending, rather than wholesale reductions.
What needs to happen are recommended reforms like updating use of force policies and dogged enforcement of bans on choke holds. Transparency too is critical -- the public needs to know where police budgets are spent. It matters that citizens can find out if bad officers are continuing to serve. Police unions rightfully protect members, but they also have a responsibility to the public.
Demilitarization must be at issue as well. Police departments have received federal grants enabling them to acquire military hardware. If they've got weapons, they'll likely be used. It's instructive that the Obama administration limited the flow of that equipment, something that Donald Trump has since overturned.
Defunding police does not seem like a sensible course; but listening to protesters and their concerns is an imperative. We must take protesters' complaints seriously, address and reform police systems, involve local communities in finding solutions. It's a difficult route to travel, but we have no choice. We must forge a pathway for equality and equal rights for all. There should be no question that Black Lives Matter.
Comments
Start local but really we...
Need a federal law requiring all LEOs to serve 2 years successfully as EMTs before also issuing arrest powers or weapons.
That weeds out bad attitudes and make police less like likely to make uninformed errors in force. It aids in recognizing prisoner distress as valid and life threatening. It also makes medical help immediately available if accidents happen. It reduces anxiety influencing police decisions because medical aid is immediately available if an officer or innocent party is shot or harmed. Its also makes use of tasers safer (heart attack treatment) and enables use of tranquilizer guns (not used now due to possible allergic reaction far from medical help) and other non-lethal force. It makes tear gas use less hazardous as medical aid is on the spot for severe respiratory distress.
Most of all the use of force becomes a secondary idea in most situation. Especially if officers need to get mental health training practice to make sergeant.or higher ranks.
Less death and more life skills as a foundation for service.
TBH zero policing is a formula for Somalia or cartel governed Mexican provinces.
Even Scandinavian countries have police just a lot less. A huge part of that comes from their 30% suicide rate which results in a unique public mind set that simply accepts death happens and few crimes have any urgency in solving. Yes they have no death sentence nor technically any imprisonment. In fact domestic murder is usually just treated as a one-time "got on my nerves" accident, though free mental health services are offered. Still they do impose mandatory mental health care and monitoring or other restrictions on freedom for more serious crimes. Murder for profit or revenge or repeat killings often require meeting mental health goals for release. If mass killers usually can meet those goals is up the discretion of their therapist (often the answer is never).
The big problem with reforming police departments starts with focusing on police chiefs. Police chiefs weren't the biggest problem in the days of Al Capone nor the most highly bribed for good reason.
Sorry but most police chiefs are appointed and serve on terms dictated by city or county council. A rule of thumb is that the people who can fire you often will often publicly approve one written set of rules and privately give different verbal orders.
Even elected police chiefs who cannot be fired often need council approval of major police policy and regulations.
In general police chiefs are merely chief paperwork administrator and only implement major political policies set by others. Their power is usually limited to daily operations and what are to the public trivial policies and regulations. Yes they can screw with lower ranks and do public relations type changes to make surface appearance changes. Yes their style of policy implementation can share things better or worse. But alone they are very limited.
More importantly the DA is still the one who applies criminal penalties or refuses to do so. So not matter what written policy or public statements the police chief or local government makes...surreptitious "off the record" comment from the DA office to the right police officers can essentially authorize a whole different police attitude. Its why the DA office is so highly sought.
Not all racist acts are solely for racism. Sometimes its for profit. Watch how often concentrated police brutally in a neighborhood is followed by real estate development. Development by pillars of the community praised by city council. But yeah local political campaign funds sometimes come from rich old "former KKK" families too. Undocumented is the new standard for those with KKK leanings.
Add new comment