Shooting in White Center sends four to hospital; Two dead
Shooting in White Center sends four to hospital; Two dead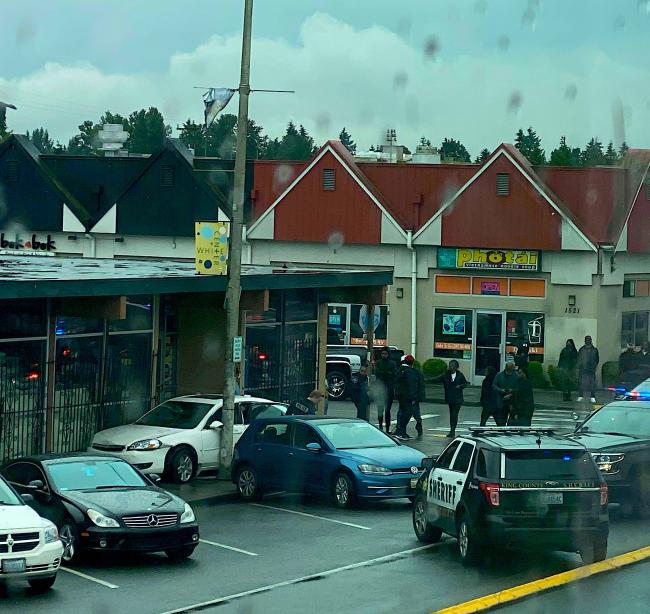 Fri, 06/11/2021
Shortly before 4pm in White Center at 16th SW near SW 98th just outside the Taradise Cafe multiple rifle and pistol casings were reported following a shooting that apparently wounded four people, killing two plus a vehicle that got a bullet put in it.
One male was reportedly driving and shot in the back of the head, his car left the road and crashed into a store. That car had bullet holes in the windshield and the rear window was smashed out.
King County Sheriff's office said it is still a very active crime scene and they are attempting to gather details. No suspect has been named or arrested in the incident.
The two initially taken to Harborview had been shot in the head, according to Harborview ER.
Traffic is stopped in the area. This incident is under investigation.
King County Sheriff PIO Sgt. Tim Meyer said, "Four persons were transported to local hospitals, two are deceased. Our investigation remains very active and ongoing at this time."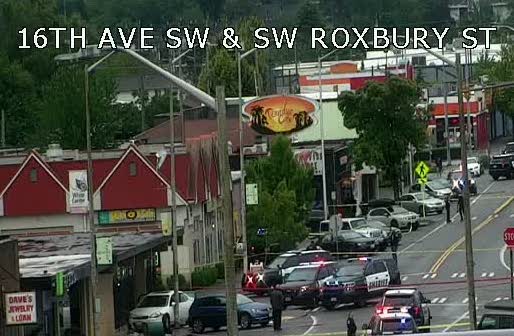 Comments
It was shortly before 3 pm
King County Sheriff's office said it took place at 3:50, they were called at 3:52pm. 
We live less than a block from there and heard it
Add new comment