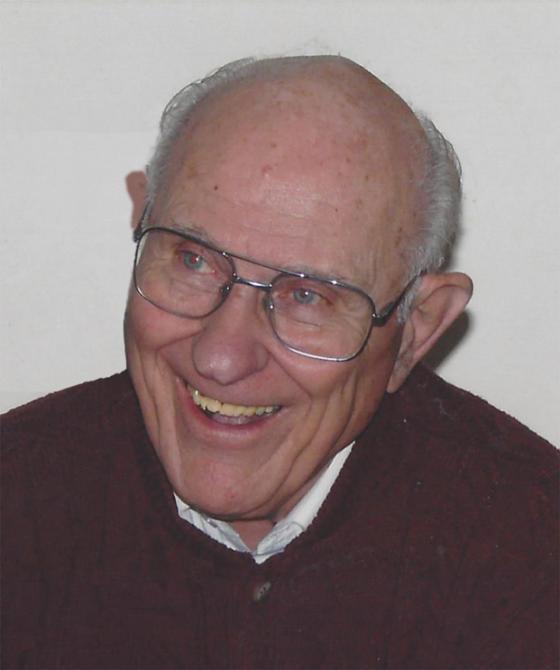 Pierre Dorratcague passed away peacefully on September 25, 2016 at Providence Mount St. Vincent after visits from his loving family. He was born in New York City on February 4, 1920 and attended the Brooklyn Technical High School. He received a BA degree and a BS degree in electrical engineering from Columbia University in January 1942. He worked at Western Electric in radar development. Pierre received special permission to go into the navy as an officer and was commissioned in 1942. He received radar training at Harvard and MIT and was assigned to run an early-warning radar installation in the South Pacific. As the fighting moved north in the Pacific, he was assigned to install and train air crews in operating and reading radar in the planes of a new torpedo bomber squadron. While training at the air station at Astoria, Oregon, he met his future wife Carolyn King. After a two-month courtship, Pierre proposed just before going overseas on the aircraft carrier USS Randolph. He flew in the squadron commander's aircraft operating the radar guiding the squadron. Upon returning home he married Carolyn in Portland on July 25, 1945. After transferring to the reserves, Pierre went to work for Glenn L. Martin Company in Baltimore. In 1949 Pierre moved to Seattle to work for Boeing. He worked on several military programs including radar systems, missile guidance, and electronics. Pierre ran the countermeasures development and testing in the Air Force's B1 bomber. He retired from Boeing in 1985. Pierre served in the naval reserves for 30 years and retired with the rank of Captain. He participated in the naval Sea Scouts program and was national president. He loved playing tennis and competed in the Senior Olympics. Pierre was a charter member of Our Lady of Guadalupe Parish and served as a volunteer for many years. After retirement Pierre and Carolyn travelled extensively in the US and Europe visiting relatives in France.
Pierre was preceded in death by his parents Dominique and Maria Dorratcague and his grandson Peter Dorratcague. He is survived by his wife of 71 years Carolyn, son Dennis, daughters Adriane Bouker, Michele Prociv, and Nicole Monroe, grandchildren David Dorratcague, Marc Bouker, Carolyn Love, Matthew Prociv, Paul Prociv, Jonathan Prociv and Dominique Monroe, great grandchildren, Ava Bouker, Alex Prociv and Elise Dorratcague. Pierre will be tremendously missed.
The family appreciates the kindness and care of the staff at Providence Mount St. Vincent in West Seattle.
A rosary will be held at 3:45 PM October 6, 2016 in the chapel at Providence Mount St. Vincent, 4831 35th Ave. SW, Seattle. A Mass will be offered at 11 AM on October 7, 2016 at Our Lady of Guadalupe Church, 7000 35th Ave. SW, Seattle. A reception will follow immediately at the Walmsley Center at Our Lady of Guadalupe.
In lieu of flowers, donations in Pierre's memory may be made to Providence Mount St. Vincent.
Published in the West Seattle Herald Section of the Westside Weekly, October 7, 2016