ArtsWest sets stage for summer program
ArtsWest sets stage for summer program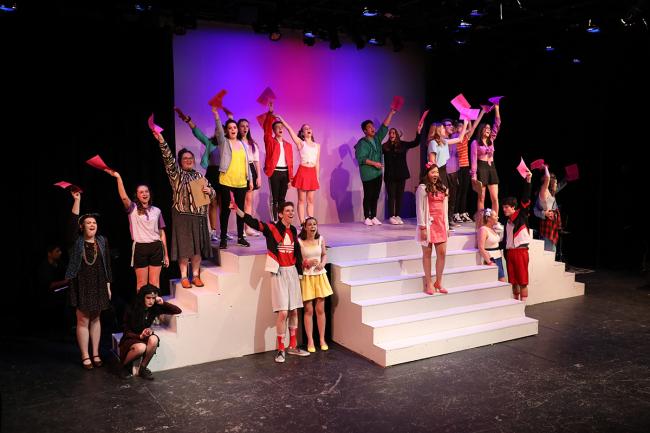 Photo courtesy of ArtsWest
Wed, 04/04/2018
Summer may seem far away this gray, rainy spring in Seattle, but young thespians around the city are already looking for enrichment programs during their break from school.
In West Seattle, ArtsWest offers musical theatre development for students of all ages and a unique immersive, intensive for advanced students. Young actors have the opportunity to create a full musical production every year. This summer's show is "Company," based on the book by George Furth, with music and lyrics by Stephen Sondheim.
The show will be directed by Hattie Claire Andres, an alumna of the ArtsWest summer program. She's coming full circle this year, returning to the formative experience, this time in the role of teacher and director.
Andres attended University Prep High School and spent her summers at Seattle Children's Theatre, 5thAvenue Theatre and ArtsWest. "I loved theatre so much, that I did it everywhere I possibly could," she said.
At age 17, she performed in ArtsWest's production of "bare: a pop opera."
"It was very teen-angst-y," she said. "To get to perform in a show that was about our experience as teens was really formative."
Andres recalls the rewards of being one of the youngest in the cast. "Getting to be in rehearsals with college students was really an exciting atmosphere and simulating," she said. "It made me realize that this is what I wanted to do with my life. The excitement and intensity of the rehearsals, discovering the best way to tell this story, was something I still carry with me."
When she was 19, she returned to ArtsWest for the summer production of "Side Show." This time, she was a veteran student in the cast. "The tables had turned," she said. "I was an older student and had more of a leadership role."
Both summers made an impression on Andres, who went on to become a director, choreographer,  producer, actor and theatre educator. She met other creative students during her time as a teen at ArtsWest, and many remain collaborators today.
When Andres approached ArtsWest about doing "Company," artistic director Mat Wright asked if she would take the production on as part of the summer program.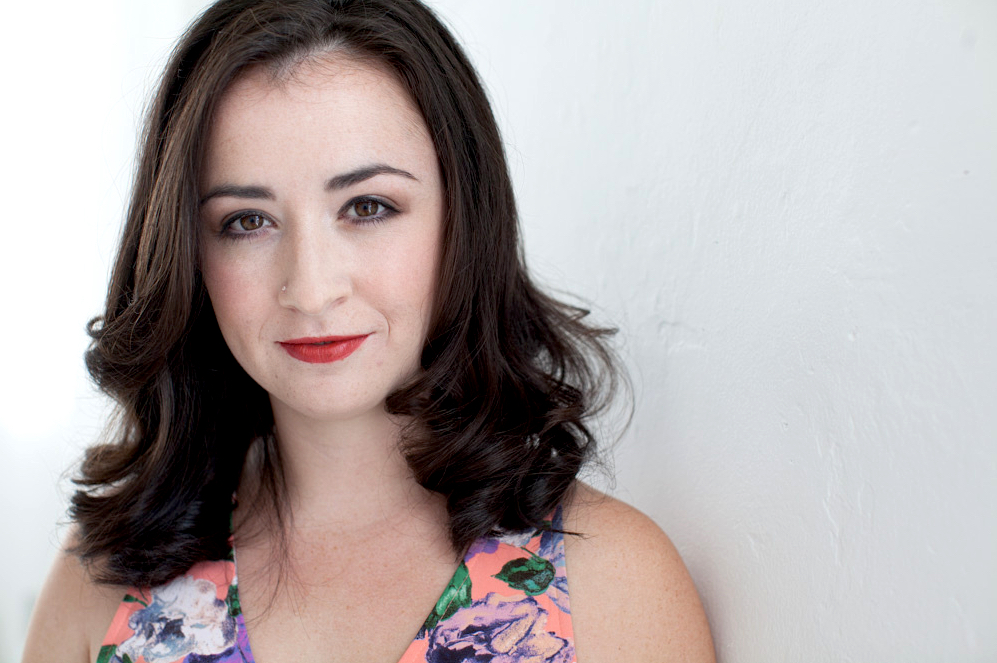 "I love working with high schoolers," she said. "They're so smart, so energetic and so driven. They're budding with potential."
She is convinced that teens will find "Company" relevant, as well, especially as they explore the play's theme of isolation.
"And the characters are all super unique and defined," she said. "I think the students will be excited to get involved in the roles. I know this show will challenge students, and I love that ArtsWest doesn't shy away from doing that."
The program begins in July, and the show runs in August. Auditions, however, are starting soon. Students may email EmilyRose Frasca at emilyrosef@artswest.org to schedule an audition. Technical interns and musicians are also invited to apply for the production.
Younger students may also join ArtsWest for its elementary theatre skills and middle school musical theatre skills programs. Both courses will culminate in performances for families and friends of the students.
Wright said that the challenging material at all levels sets the summer program apart, especially for the students who will be working on "Company."
"We work with students in much the same way as we do with professionals, because we believe there's value in sophisticated material," he said. "We think theater should always be more than just 'something to do'. When you give students challenging material to work with, they always rise to the occasion."
He looks forward to seeing Andres return to the stage at ArtsWest.
"I like Hattie, period," he said. "She's kind and generous, which is part of why she's so perfect working with teenagers. She also has lots of experience working with youth at theatre education programs around Seattle."
Wright added that Andres is an emerging director to keep an eye on. "Hattie has a great balance of professional directing experience and the kind of patience, determination and generosity that make for amazing instructors of young people," he said. "And she's been through it all herself, too. She knows ArtsWest and how to build an incredible experience for the students."
For more information, visit www.artswest.org/education/2018-summer-programs.