"An Octoroon" now on stage at ArtsWest
"An Octoroon" now on stage at ArtsWest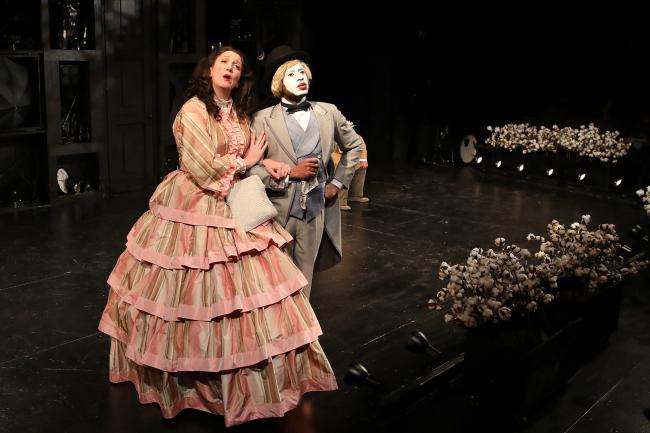 Photos by John McLellan
Thu, 04/26/2018
Early in the second act, the stage goes dark and an unseen character says, "The point of this whole thing was to make you feel something."
And what else would you expect from a play that starts with N.W.A.'s "F--- tha Police" and ends with the Battle Hymn of the Republic's "His truth is marching on"?
"An Octoroon" by Obie Award-winner and Pulitzer Prize finalist Branden Jacobs-Jenkins is a mash-up of modern times and history, a retelling of a story, a play within a play and a literary critique tucked inside a piece of new literature.
It's confusing, swirling, heavy, thought provoking, upsetting and funny.
The Seattle premier of the production is running through May 13 at ArtsWest Playhouse and Gallery, 4711 California Ave SW.
In an interview a few months ago, artistic director Mathew Wright described the play as "challenging."
In many ways, it was difficult to watch. There's actual blackface on the stage, as well as Uncle Tom and Mammy stereotypes. Even when used in a mocking or questioning manner, these images are hard to digest and might make the viewer question whether to sit through the rest of the show.
The play, after all, opens with a sign reading: "Trigger warning."
Then, actor Lamar Legend walks out practically naked and begins his monologue. He stars as the playwright himself "B J J," who is struggling with his art form and relates a conversation with his therapist.
She urges him to revisit theatre of the past for inspiration, and B J J decides to remake Dion Boucicault's "The Octoroon," which opened in 1859. He puts on whiteface in preparation for the gig--and then faces off with the playwright of the past, a drunken Boucicault played by Mike Dooly, before they both become actors in the play-within-the-play.
B J J stars as George, who arrives as heir apparent to his late uncle's slave plantation. He soon falls in love with Zoe, played by Jessi Little, an "octoroon" – someone who is one-eighth black.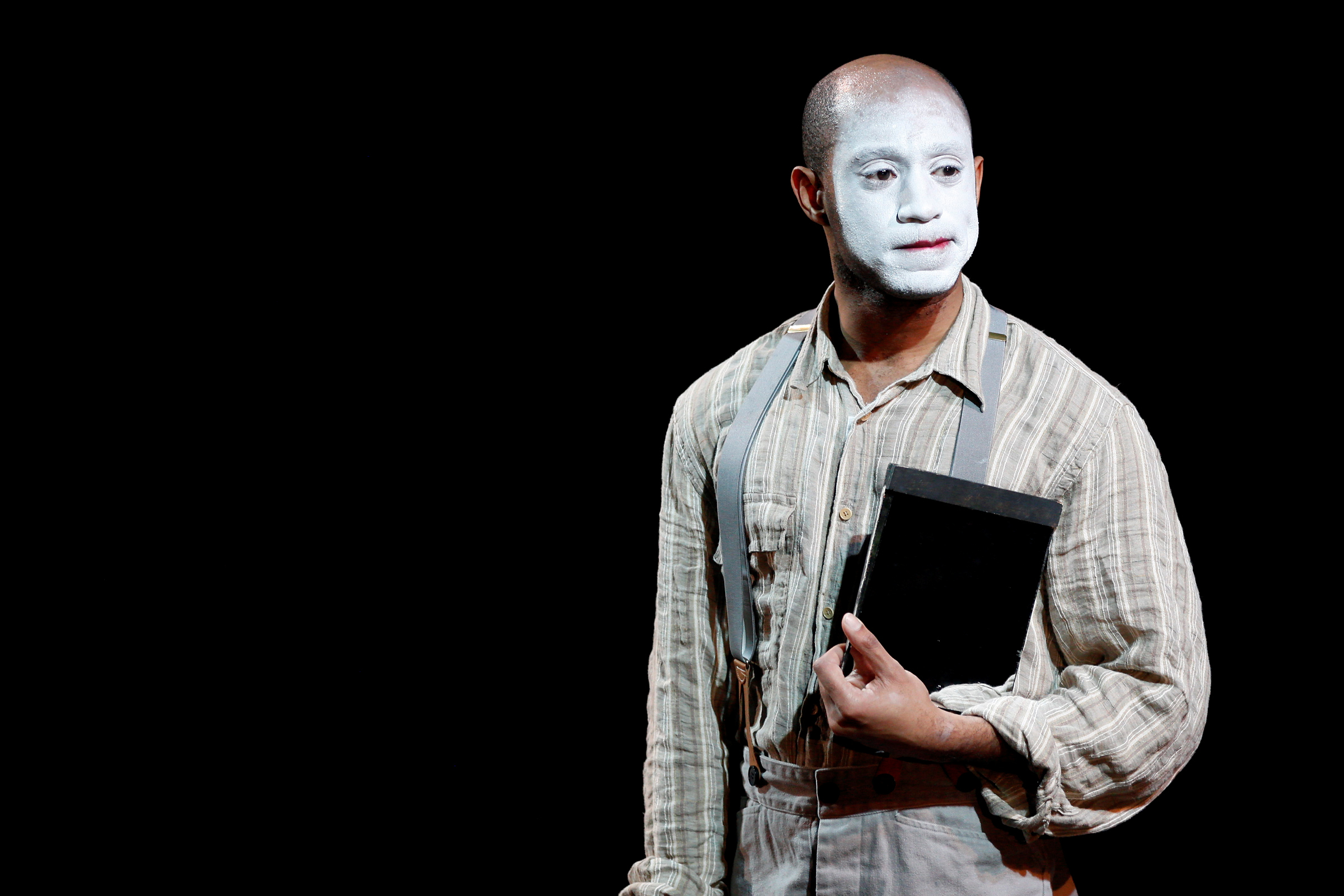 An evil overseer M'Closky, also played by B J J, has other plans for the lovely Zoe and the plantation itself. Also starring in the show are Heather Persinger as Dora, Dedra D. Woods as Minnie, Jéhan Òsanyìn as Dido, Jazmyne Waters as Grace and Jose Abaoag as the assistant, Pete and Paul.
They inhabit this beautiful set, which resembles old, sepia-toned photographs, a collage of imagery and objects. The atmosphere is almost haunting and the crew behind the transformation on stage deserves much credit.
Malie Fujii served as stage manager, Matthew Webb as lighting designer, Doris Black as costume designer, Julia Welch as scenic designer, Andrea Spraycar as properties manager and Matt Staritt as sound designer.
Hats off also to director Brandon J. Simmons. He tackled the unusual storytelling techniques and genre-defying script and pulled it off seamlessly.
In one part of the play, B J J says, "The theatre is no longer a place of novelty."
There's a lot of originality, however, in "An Octoroon." In its exploration of racism and identity, history and art, the play reaches new ground.
For more information, visit www.artswest.org.