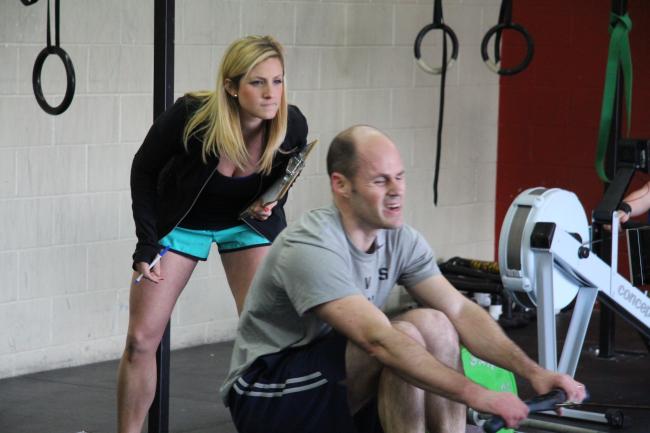 Members of Northwest CrossFit met at the Ballard gym (6419 15th Ave NW) on Friday March 27 for their final workout in the 2015 Reebok CrossFit Games.
Around 40 athletes pumped, pushed and pleaded under the pressure and weight on their journey to finishing the Open.
The CrossFit Games are a series of competitive workouts where athletes test their strength against the clock over a five-week-period. Each week a regiment of workouts are assigned to athletes. Certain exercises have designated weights for male and female athletes. Certified CrossFit coaches confirm athlete's performance.

Not a member of a CrossFit gym? It doesn't matter; anyone can compete. Video recorded performances can also be submitted to CrossFit and be counted. The videos have to have a clock timing the performance included in the frame. Also, athletes can make as many attempts as they can muster in order to get their best time within a 96-hour period of each week.