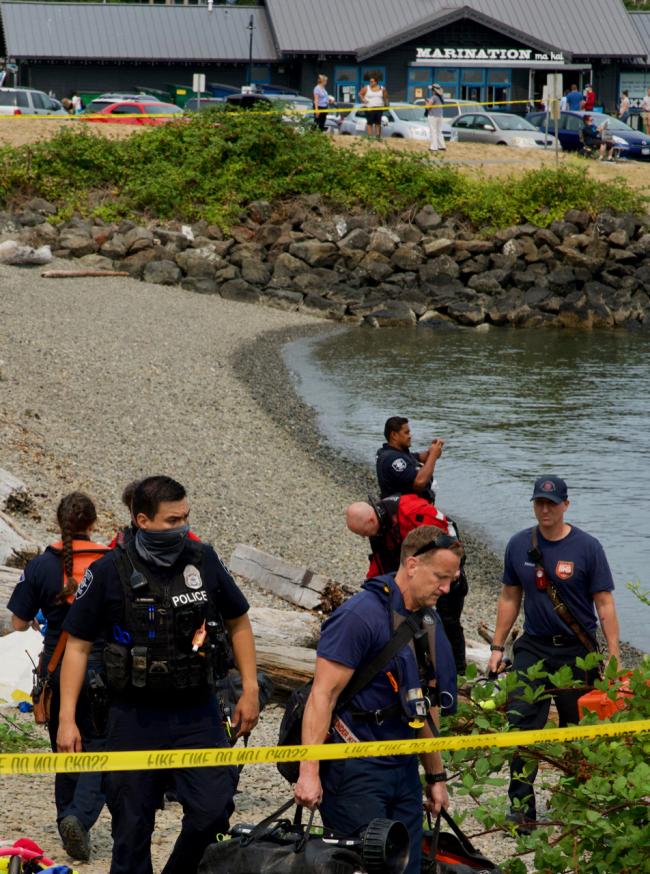 Update 12:45pm Sunday
After Seattle Fire and Police ceased the search for a missing diver on Saturday night independent divers went searching this morning and found a woman's body at a depth of 35 feet near Cove 2 in West Seattle. Seattle Fire Dept. divers responded and recovered the body. It is not confirmed as yet it is the same woman but the King county medical examiner is on the scene and will perform tests to arrive at the final identification.
 
Update 11:28pm
Rescue Boat 5 has discontinued their search, The Water Taxi was allowed to dock. and passengers could disembark. it has now left the pier.
Update 11:24pm
All units other than Rescue 1 and Rescue Boat 5 for the Seattle Fire Department have been pulled from the scene and put back in regular service as the operation transitions to recovery from rescue.
Update 11:20pm