Nordic Museum exhibit ties contemporary, historical social justice concerns
Nordic Museum exhibit ties contemporary, historical social justice concerns
Mon, 02/03/2020
By Rachel Morgan
One hundred years after Danish photographer Jacob Riis captured revolutionary images of New York's poor housing conditions, Seattle is experiencing parallel housing and homelessness issues.
Traveling photojournalism exhibition Jacob A. Riis: How the Other Half Lives opened Feb. 1 at the National Nordic Museum sharing Riis' photographs with the world. Accompanying Riis' photographs will be a collection of contemporary photographs depicting poverty and immigration titled Legacy: Social Justice in Contemporary Danish Photojournalism.
How the Other Half Lives is a glimpse into historical social justice problems that still permeate contemporary national media, especially in Washington State. 
"We want to make sure that issues that are burdensome and problematic here in the Pacific Northwest, and are in the paper every day like homelessness and inequity in the housing market and other issues are looked at within this long history and legacy of social awareness surrounding these issues," Eric Nelson, CEO of the National Nordic Museum, said.
In Nov. 2015, King County declared a state of emergency surrounding homelessness in Seattle. Despite the money the city is putting into addressing the crisis, there are still more than 11,000 people experiencing homelessness in Seattle. The 2020 city budget, passed by Seattle City Council in Nov. 2019, does include more than $100 million for homeless services.
Legacy, the complementary contemporary exhibition, features the work of Danish photographers Lasse Bak Mejlvang, Sofie Amalie Klougart, and Magnus Cederlund in their attempts to photograph modern social justice problems across the globe —  many of the same issues that Riis was capturing more than 100 years ago. 
"Social issues from the air pollution in China to homelessness in Europe, the refugee crisis that's been impacting the EU the last seven or eight years," Nelson said. "This is an ongoing storyline that in a sense starts with Riis, but continues on both sides of the Atlantic."
The Riis exhibit, curated by art historian Dr. Bonnie Yochelson, comes to the museum in partnership with the National Endowment for the Humanities On the Road program. Seattle is just one of 24 stops on the exhibit's national tour. 
Born in Denmark in 1849, Riis immigrated to the U.S. at the age of 20. Upon arriving in New York, he spent his first four years penniless before finding a job as a crime reporter, sensationalizing murder and suicide pieces for daily papers. While writing for the Evening Star and the New York Tribune, Riis' coverage evolved into stories about housing reform, sanitation, and education in the darkest parts of the city. 
The turning point for Riis' work came in 1887 with the invention of flash powder. Flash powder allowed photographers to take pictures in dark areas such as sweatshops and tenement houses, places that could never have been captured with a regular camera at the time.
"He had this idea, and it was a genius idea that was, 'What if I could photograph the conditions that I'm writing about. That would make such a bigger impact,'" Yochelson said.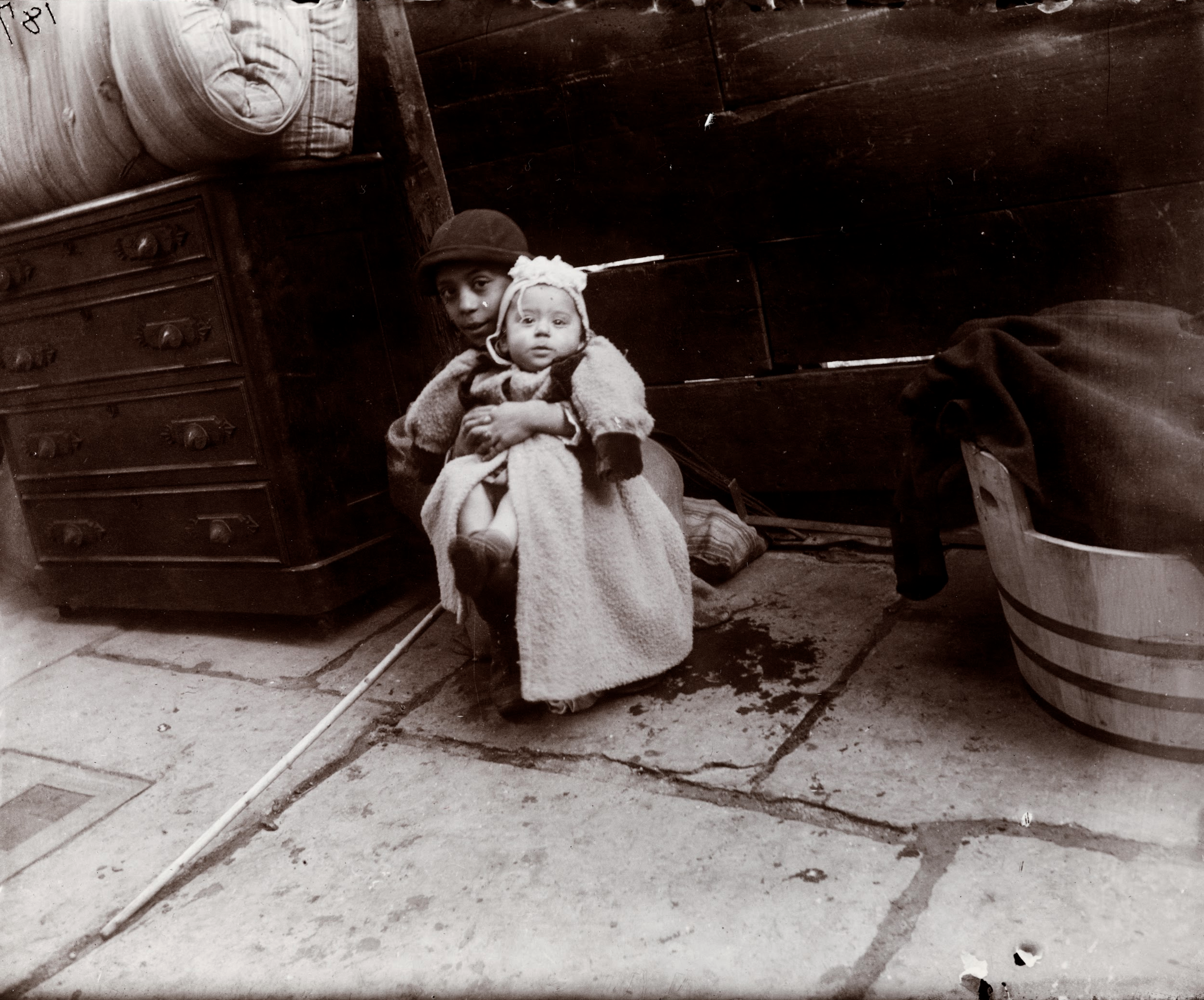 And it did. Once Riis partnered with photographers interested in working with flash powder and managed to photograph the conditions he had been writing about before, he began to show the images at lectures across the country using lantern slides, painted images on glass that could be projected for an audience. 
The first of these lectures was in 1888, where Riis invited the press and turned the event into front page news. This is how he introduced conversations about immigration and poverty to a national stage.
"He was not an intellectual, he wasn't a major thinker," Yochelson said. "What he was was a great communicator."
When Riis began using photographs as a journalism medium, photography itself was no more than 40 years old. His work was among some of the first to have writing accompanied by images, according to National Nordic Museum Director of Collections, Exhibitions, and Programs Leslie Anderson.
"I would just say that he was savvy," Anderson said. "It's an important exhibition from that perspective, even though he wouldn't have called himself a photographer. He wouldn't have called himself an artist. He made decisions that really drove home his point to the audiences who were reading his reports and purchased his publications."
When curating and planning exhibits, Anderson seeks to balance traveling exhibitions with displaying the 80,000 items in the permanent collection. Any displayed objects have to align with the museum's core values of openness, social justice, connection to nature, and innovation drawn from traditional Nordic values.
In addition to housing, the modern talking points of immigration, public health, and education are Riis addressed in his work. 
"We are basically having the same conversations now that they were having in 1900," Yochelson said. "And so that's the sense in which his story is as relevant now, unfortunately, as it was in his day."
How the Other Half Lives and Legacy will be on display at the National Nordic Museum in Ballard until March 15.