Ken's View: The last days of democracy
Ken's View: The last days of democracy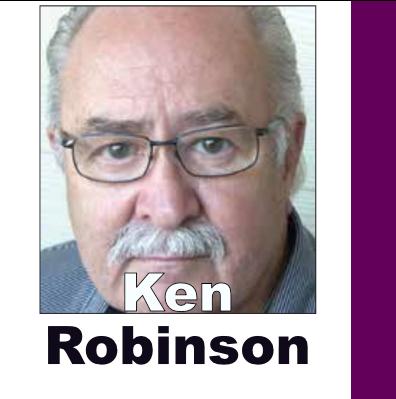 Sun, 08/16/2020
By Ken Robinson
Managing Editor
I have just watched a  powerful documentary about the campaign for presidency of the Philippines. The story, which takes place over a four-year period,  is about the solo candidate, Rodrigo Duterte, and the efforts of a brave woman journalist to reveal this man's dangerous nature.
There are strong parallels to the Trump administration in terms of style. Duterte is a 'strongman' candidate whose platform is to rid the Philippines of drugs. He employs a thuggish security man named 'Bato' who directs crews of enforcers to root out drug dealers and users.
In the so-called war on drugs, Bato/Duterte's men killed 27,000 people, leaving a bloody trail through the city of Manila.
From an article on the site Human Rights Watch:  "He presided over forces that routinely shot and killed alleged drug dealers and users, claiming without proof they resisted arrest. Investigations by human rights groups, including Human Rights Watch, as well as by the media, have found numerous instances in which the police planted weapons and drugs on victims to cover up summary executions. Dela Rosa (Bato) has been vociferous in defending the anti-drug campaign, calling it a success."
Duterte's platform is "If you are a user of illegal drugs, I am going to kill you." Those are his words.  And then his henchmen prowl the city alleyways and kill anyone who looks even vaguely suspicious.
Duterte takes the stage in rallys of supporters to declare that the woman journalist who is attempting to foil is campaign should be raped. People in the crowd hold signs calling for her death.
Like Trump, he hates the free press, freedom of speech and and level of opposition.
My greatest worry is not the coronavirus. I think we will find a medication to control it. Instead, it is  the constant drum of lies from Donald Trump and his republican sycophants and paid toadies. And the cowardice of the republican controlled Senate. To me, Trump is an arch-criminal who has hoodwinked his way to the White House and co-opted otherwise intelligent people  with his carnival barker style to do his evil bidding in order hang onto their own power and to avoid his condemnation.  Trump is using our money to oppress and undermine our democracy. His role models are Hitler, Duterte in the Philippines, Bolsonaro, president in Brazil, Mussolini, and Putin—strongman dictators who brook no dissent. And who disparage our national institutions.
I believe Trump is not done undoing so many years of good works by previous governments, handing our money and favors to supporter like he just did with Kodak. Trump is a very bad guy. His poison is trickling into the  far corners of the globe. And we are letting him do it.