Some women are works of art 
Some women are works of art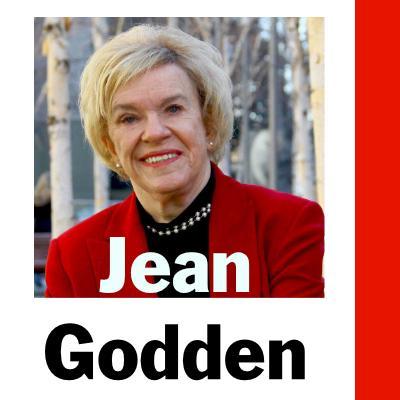 Mon, 09/07/2020
By Jean Godden
On August 26, New York City dedicated the Women's Rights Pioneers Monument in Central Park. The 14-foot tall bronze monument shows three women -- Susan B. Anthony, Sojourner Truth and Elizabeth Cady Stanton -- gathered around a table advancing "Votes for Women."
It is unlikely such a strategy session actually happened. Although the three were acquainted and active in the suffrage movement, Stanton and Anthony were known to voice racist statements. When Sojourner Truth engaged in strategy, it more likely involved Frederick Douglass. Later she split with the abolitionist over his belief that votes for African-American men should come first.
But accuracy aside, the larger-than-life monument depicting women leaders is commendable and long overdue in New York. That city has 150 statues honoring historical figures but only five depicting women, including Joan of Arc. Until the August unveiling, the only statues of women in Central Park were mythical characters like Alice in Wonderland and Shakespeare's Juliet.
Seattle, too, has had a gender problem when it comes statues. Thumbing through a copy of "Art in Seattle Public Places," I could count dozens of statues and male prototypes but scarcely any women.
Male monuments abound, including the life-sized statue of Chief Seattle at Tilikum Place and the imposing statue of John Harte McGraw, Washington's second governor, in Times Square. There's the towering statue of George Washington at the University of Washington as well as the Volunteer Park monument to William H. Seward, who got us to buy Alaska from Russia. Ivar Haglund is shown sitting on the Waterfront feeding the gulls. There are even statues to men who never got around to visiting like Explorer Leif Eriksson and Communist revolutionary Vladmir Lenin.
Generic male statues also are thick as no-see-ems. One could start with "Hammering Man" who keeps pounding his wrist four times a minute at First and University and who supposedly "symbolizes the worker in all of us" -- all us men anyway. And don't forget the two naked guys labeled "Father and Son" at the entrance to Olympic Sculpture Park. Then we've got memorials to fighting men like the Doughboy at the Seattle Center.
Statues of women, the few that do appear, are often add-ons, like the mom cradling a child at Fremont's "Waiting for the Interurban" or the two women joggers accompanying a trio of male runners in "Ten Feet into the Future" on Elliott Avenue. 
When New York City was awakened to statue inequality a couple of years ago, the city set about trying to identify women who deserve a statue. There now are plans to erect monuments to important figures like Shirley Chisholm, first woman to seek a major party presidential nomination, and Billie Holliday, the innovative jazz singer. Each of New York's five boroughs will honor a woman with ties to that area.
Seattle and Puget Sound, too, should identify prominent women who deserve a statue -- not that there is any spare money to make it happen in these pandemic poor days. But, just in case some philanthropist has some spare change, it would be nice to have a list of the women we'd like to remember. 
Here's a few to consider: Seattle Mayor Bertha Knight Landes, first woman to head a major U. S. city; suffragists Emma Smith DeVoe and May Arkwright Hutton; Mother Joseph, the Canadian-born sister who opened 11 hospitals; Princess Angeline, daughter of Chief Seattle; educator Dorothy Hollingsworth; King County Councilmember Ruby Chow, and one of my favorites: Catherine Broshears Maynard, who helped Doc Maynard establish the city's first hospital, nursed its patients and opened the city's first reading room. How inspiring to quote Catherine's modest epitaph at Lake View Cemetery. Like so many women "She did what she could."