The industry struggling, a broken West Seattle Bridge and a focus on safety meant making lots of changes including custom made tents, a new menu, and more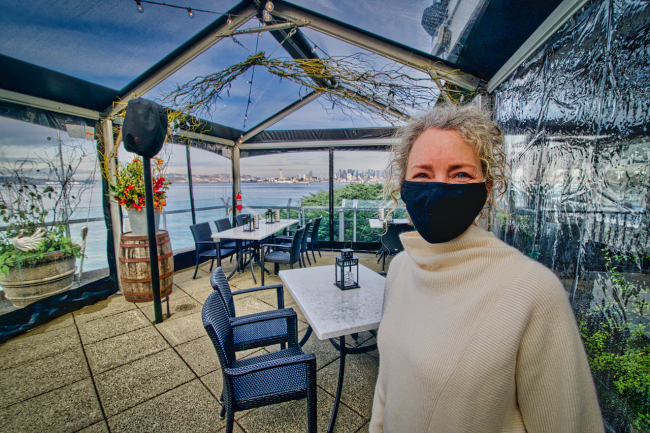 Operating a restaurant during a pandemic is no picnic.
Thus far more than 100,000 bars and restaurants have closed as those remaining have tried to sustain themselves on take-out, and with reduced capacity and hours. 
But for Salty's on Alki the challenge has been unique. Arguably one of the best known, and among the largest restaurants in Seattle, Salty's delayed reopening for some time to take a good long look at operations, their training, and even the way the building worked. The pandemic meant a shutdown for everyone at first. But then the West Seattle Bridge failed. That meant the cruise passenger and hotel business they had was not coming back anytime soon even if the pandemic were to end. Finally in July they reopened but more changes lay ahead.