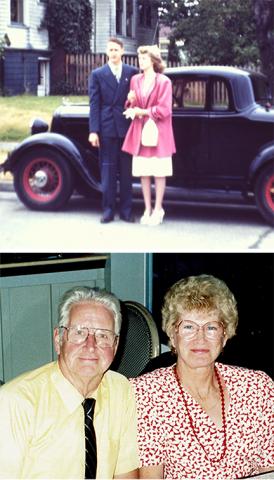 Richard Manlius Rogers was born October 30, 1924 in Toledo, Washington and died February 29, 2020.  Doris Louise Lake Rogers was born January 5, 1928 in Wenatchee, Washington and died August 23, 2018.
Dick and Doris met on a blind date, liked what they saw, and married August 25, 1946.  Together they raised 4 adoring children, Robert W., Bonnie L., Richard C., and James M.
They lived in West Seattle before settling in Burien in 1947 to start their business and raise their children.